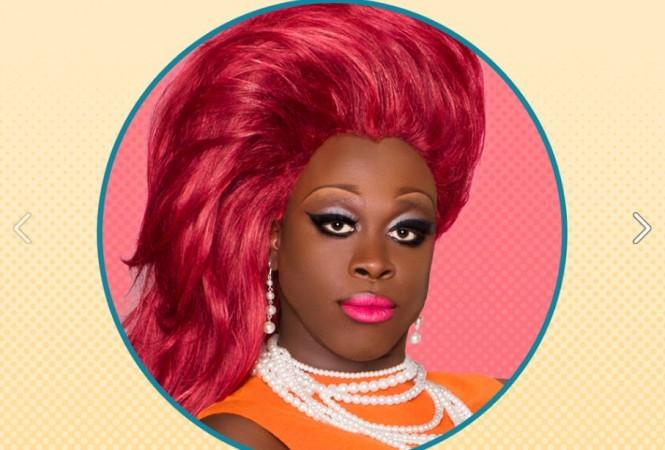 "RuPaul's Drag Race" Season 8 Grand Finale, which was aired on Monday, May 16, via Logo TV revealed Bob The Drag Queen was the winner. Consistent in the competitions and showing immense growth throughout the season, Bob is one of the most deserving queens of "Drag Race."
International Business Times spoke to Bob regarding her success story and fellow queens. Here is what she had to say:
IBT: What was the first thought when you were announced the winner?
Bob The Drag Queen: I cried, and you get a wave up euphoria, guilt, and excitement all at the same time.
IBT: How did you celebrate the win? Where did/will you spend the first bit of the $100,000?
Bob: The very next thing I bought was sour patch kids. I bought cherry and watermelon, and they were great. I want to say money well spent.
IBT: How is your schedule looking like, now that you are America's newest drag superstar?
Bob: Crazy, crazy, crazy! All capital, five exclamation points, CRAZY!!!!!
IBT: How would you describe your journey in "RuPaul's Drag Race?"
Bob: I've gotta say that this is the hardest money I've ever worked for. That did not come easy. It was enlightening, and hard work.
IBT: If you could redo anything on the show, what would that be?
Bob: Nothing! Ha! I mean, I did something right, so I'm not gonna tamper with anything.
Also Read: Naruto and Sasuke learn about Kaguya's sons 'Hagoromo and Hamura'
IBT: What was your favourite challenge to compete in?
Bob: Snatch game, or the first challenge. I like sewing, so that first one was fun for me.
IBT: Could you describe Naomi and Kim Chi each in one word?
Bob: Naomi – legs. Kim Chi – art.
IBT: Whose critique did you dread or look forward to the most – Ru or Michelle Visage?
Bob: Ru was always nicer to me than Michelle was! But, I could try to grow from Michelle's critiques.
IBT: If you could nominate one queen as a contestant for Season 9, who would it be?
Bob: I would nominate Monet X Change.
IBT: What message/advice do you have for the queens of the coming seasons?
Bob: It's the cheesiest advice ever, but be yourself. You always want to be true to yourself.