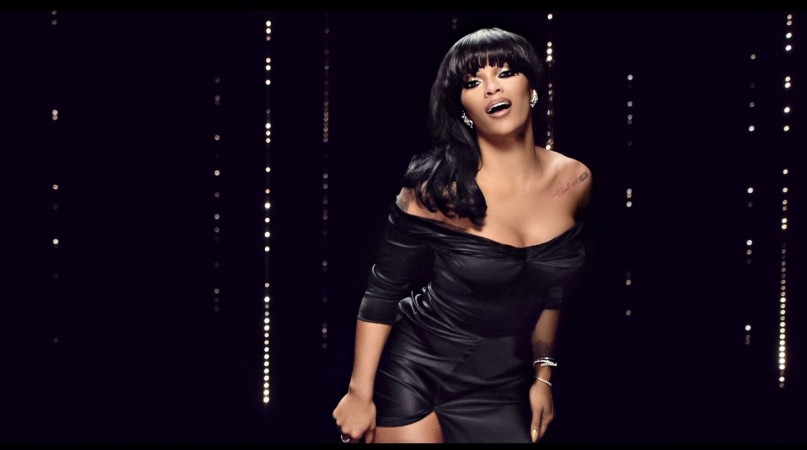 Mimi Faust may have been in the middle of many controversial drama in the past, but as of "Love and Hip Hop: Atlanta" Season 5, she is a refined and sophisticated lady with quite a bit of advice to spare. In the upcoming episode 4 "Blackmail," she will be a shoulder for Tiarra to cry on, even as her former nemesis Joseline returns to the city.
In an earlier episode for "Love and Hip Hop: Atlanta" Season 5, viewers saw Tommie and Tiarra causing a ruckus in the birthday party Mimi threw for her new boo Chris. Although Tiarra was only responding to the hateful comments Tommie threw at her, she felt it necessary to apologise to Mimi.
In the upcoming Season 5 episode 4, she will meet Mimi and personally ask for her forgiveness. Mimi gives it to her because she knows how difficult it is to deal with the side chick of your main man. After all, she went through the exact same thing with Joseline, when her baby daddy started dating the younger woman.
Also Read: Adam and Jessa's relationship will survive "Girls" season break
Mimi, understanding Tiarra's pain, tells her that she needs to wash things off with Scrapp and not let him cause so much distress in her life. Scrapp has sit-down with both the ladies in his life and explains to them that he may be heading to jail soon and he doesn't want any complications.
Scrapp makes it clear that he is not in love with Tommie, but he still doesn't say no to dating her. Tiarra thinks he is a coward to not make a decision and Mimi seems to agree.
Meanwhile, Joseline, fresh off the success of "Stevie J and Joseline: Go Hollywood" is back in Atlanta and will be seen in the upcoming episode of "Love and Hip Hop: Atlanta." Stevie had returned to the show earlier, raising questions about the status of their relationship.
It is understood that they will be asked the same questions by their friends and the press alike, and there may be some reason for concern. In the super-promo for "Love and Hip Hop: Atlanta" Season 5, Joseline was seen kissing Miss Nikki Baby of "Love and Hip Hop: Hollywood" fame.
The truth with hopefully be revealed in Season 5 episode 4 of "Love and Hip Hop: Atlanta" which will be aired at 8 p.m. (EST) on Monday, April 25. You can also stream "Blackmail" online via the VH1 website.