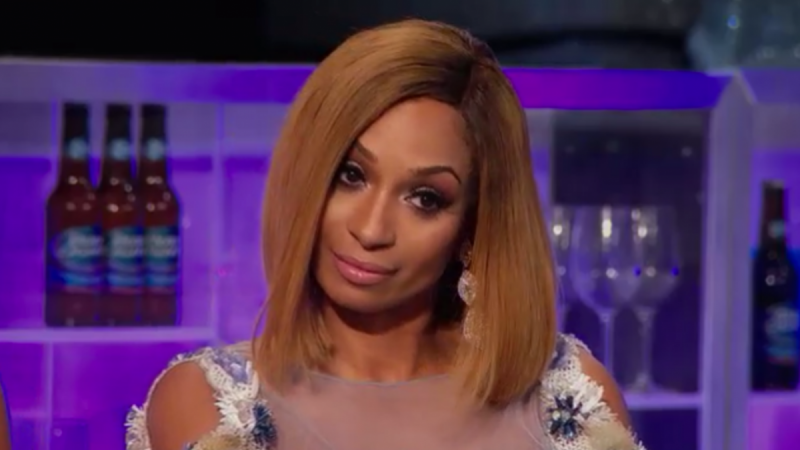 Season 5 of "Love and Hip Hop: Atlanta" will get premiered Monday, April 4. The new season is going to be as dramatic as ever and fans can rest assured weaves will be pulled, drinks will be thrown and threats will be made.
One question that has been burning in the minds of all "Love and Hip Hop: Atlanta" fans is, what is going on with Stevie J and Joseline, especially since the airing of "Stevie J & Joseline: Go Hollywood." The super trailer for the new season shows that the former couple will be forced to answer this once and for all.
Stevie is questioned about their relationship on a radio show, where the host asks, "What in the hell is going on with you and Joseline?" However, Stevie's answer is cut out from the trailer and the next scene shows Joseline kissing Miss Nikki Baby of "Love and Hip Hop: Hollywood" fame in a Jacuzzi surrounded by young, beautiful women.
Fans will remember that as of the "Reunion" episode of "Love and Hip Hop: Hollywood," Nikki was dating Lil' Fizz. However, The Shade Room had recently shared a post that Joseline and Nikki posted on snap chat. The video basically shows Joseline twerking, while Nikki enjoys the rhythm and takes her pants off her.
Are they just having fun or do they have a genuine connection? All will be revealed during the course of Season 5.
Among other drama-filled storylines, one great thing to look forward to is Karlie Redd and boyfriend Lyfe Jennings' engagement. From the trailer, it looks like Karlie will faint and hit the concrete floor when Lyfe proposes to her. Despite the negative publicity surrounding her, Karlie sure offers great drama for the show.
Watch Season 5 episode 1 of "Love and Hip Hop: Atlanta" at 8 p.m. (EST) Monday, April 4. You can also live-stream "Of Kings And Queens" via Vh1 website.