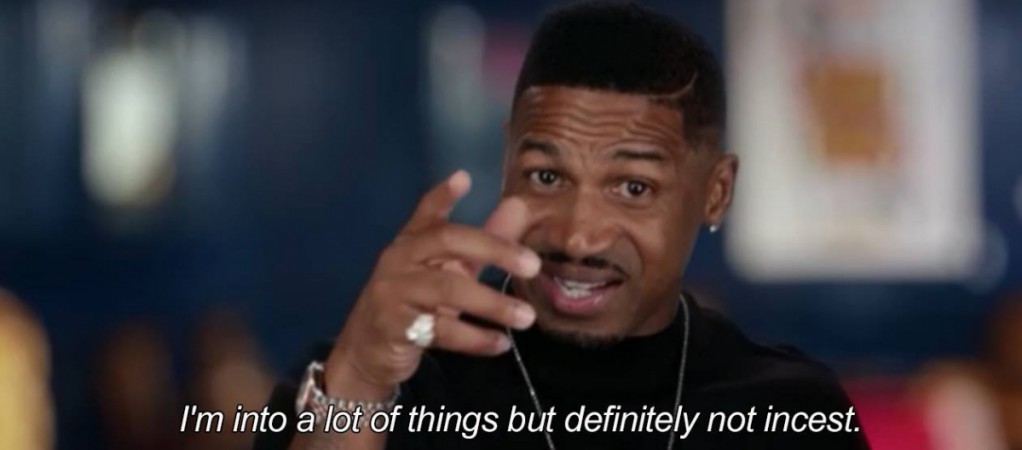 "Love and Hip Hop: Atlanta" Season 5 is coming to a close soon, and before the finale, fans will learn if Stevie J is really the father of Promise B Mae. As viewers know, the aspiring rapper had said that Stevie fathered her child, a claim that was seconded by his wife Joseline.
The Puerto Rican princess had cried to Mimi about how Stevie has a new baby mama, whom Mimi did not know about. Mimi decided to get to the root of everything the old fashioned way, with a DNA kit. She asked Promise to bring her daughter out so she could undergo the DNA kit to unearth the truth.
From the promos for the upcoming episode, it looked like Promise was telling the truth mainly becaue she looked so confident. Even when Mimi asked Promise to bring her daughter out, the latter said that the two-year-old was inside.
However, when Promise learned that she has no other way but to bring her daughter out or cop up, the budding rapper chose the latter. An extended clip from the scene has been leaked by Fameolous, reports Hip-Hop Vibe. In it, Promise reveals that not only was she lying about Stevie being her daughter's father, such a daughter does not even exist.
Also Read: Joseline claims to release Tommie's sex tape at reunion
Mimi is furious at this revelation and shouts, "What the f--- is going on? F--- the DNA kit. We need to call the paramedics and 911 and get this b---- in a straightjacket, 'cause she's clearly a nutbag. Certified bats--- crazy." Mimi further asks Promise why she would start such a toxic rumour, to which the rapper says that she wanted to get Stevie's attention. She also tells Mimi this is no different from when Mimi made a sex tape. Clearly, her excuses held no ground and she has been receiving flak from all over the internet.
Fans will get a full run down of all these controversies during the "Reunion" episodes. The reunion event, however, is going to miss a huge personality that was the center of a lot of drama this season, Tommie. Although fans had initially assumed Tommie was banned from the reunion, it has now been revealed that Tommie's criminal past has her locked down to Atlanta. She therefore cannot attend the reunion, which will be taped in New York; that hopefully will not stop her from appearing via web cam.
Meanwhile, do not forget to watch Season 5 episode 11 of "Love and Hip Hop: Atlanta" at 8 p.m. (EST) on Monday, June 20, via Vh1 channel or stream online via the VH1 website.