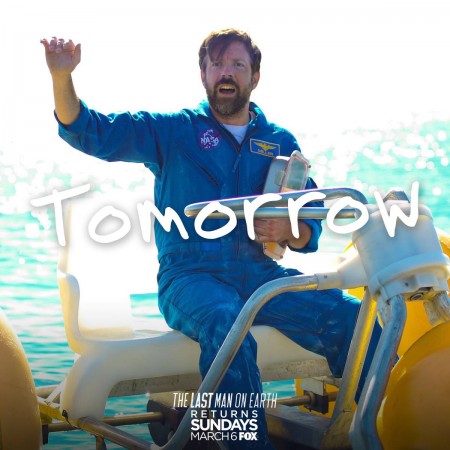 "The Last Man on Earth" Season 2 is returning with Episode 11 titled "Pitch Black," which will premiere via Fox on Sunday, March 6, 2016. Fans will finally learn if Phil's (Boris Kodjoe) appendicitis surgery administered by Gail (Mary Steenburgen) saved his life or not.
As fans will remember, Phil was in thwarting pain in the final moments of "The Last Man on Earth" Season 2A, and Gail was forced to operate on him to save his life. Although the surgery put a dent in the Christmas celebrations, it seemed like Gail was successful in her attempt. However, there were certain complications towards the end and it had looked like Phil had died in the "Silent Night."
However, his fate was not revealed, along with the fate of Tandy's (Will Forte) brother Mike (Jason Sudeikis). The last time fans saw the NASA scientist, he had propelled himself into the Earth's atmosphere along with his newborn worm friend.
Also Read: Luke Youngblood teases "Galavant" Season 3 in exclusive interview
From the promos, it is revealed that Mike has in fact reached Earth without much damage, and is floating around in a small boat. However, he is completely drained and sees visions of his younger brother; not in the form of adult Tandy, but as a younger version.
In the promo, Jacob Tremblay's version of Tandy is seen sipping Kool-Aid from a floater, much like adult Tandy does with booze. He hurls insults at Mike and tells him that he needs to survive. As fans know Mike would not have landed too far from where the gang is, and will hopefully meet Phil soon.
Watch Season 2 Episode 11 of "The Last Man on Earth" at 9:30 p.m. (EST) on Sunday, March 6. You can also live-stream "Pitch Black" via Fox Now.