MBC historical drama The King Loves, also known as The King In Love, returns with episodes 25 and 26 this Tuesday, August 28, at 10 pm KST. The episodes will probably focus on the rivalry between Wang Won and King Chungnyeol.
The Crown Prince is already preparing to be the successor of his father for protecting his close friends, Wang Rin and Eun San. After using his political powers against the King, the male protagonist might plan his next move with the help of Lee Seung Hyu.
Behind-the-scenes photos of the upcoming episode show the crown Prince seeking advice from Lee Seung Hyu about becoming a successful King. The teacher might ask the male protagonist to go through some journals.
Also read Will MBC renew Ruler: Master Of The Mask?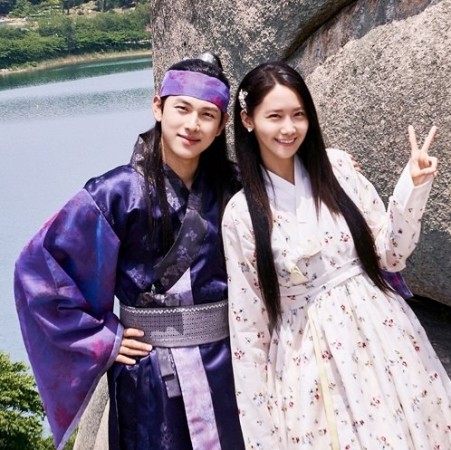 While planning his next move against the King, the Crown Prince might also decide to cheat his childhood friend and bodyguard, Wang Rin. According to industry insiders, upcoming episodes of the Korean mini-series will feature a rivalry between the two male leads.
"Wang Won and Wang Rin show two opposite personalities that also show their different approaches to their love for Eun San. As the story progresses, Wang Won's love and obsession for Eun San will increase while Wang Rin will slowly start to show his feelings, heightening tensions even more," a source told Soompi.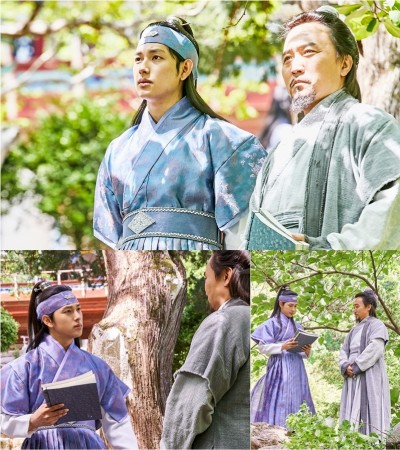 The promo also hints at trouble for Minister Wang Young's son. The video does not just tease jail time for him, but also shows him admitting the involvement of his elder brother, Wang Jeon, in the death of Eun San's mother.
Click here to watch The King Loves episodes 25 and 26 tonight at 10 pm KST on MBC. Korean drama lovers can also catch up with the latest episodes of the show on various video streaming sites, such as Viki and DramaFever.
Watch the trailer below: