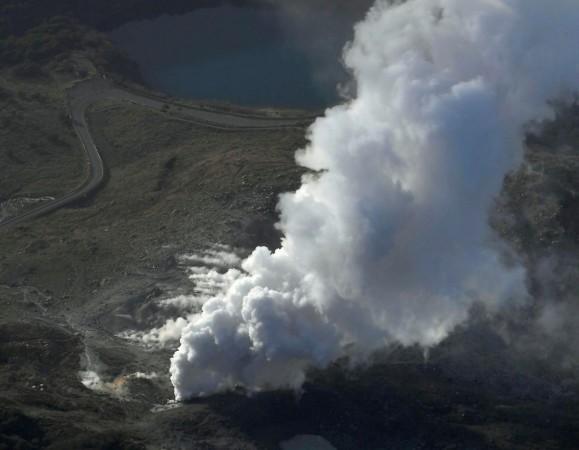 After more than 600 earthquakes shook Hawaii's Big Island since April 30 (Monday), U.S. Geological Survey (USGS) said lava from the Kilauea volcano is moving underground and is leaking in residential areas.
Hawaii County spokeswoman Janet Snyder said red-hot lava emerged on Mohala Street in the Leilani Estates.
Authorities have issued a mandatory evacuation order for a portion of Leilani Estates, a subdivision in the Puna District on Hawaii Island after a 5.0-magnitude earthquake hit the area Thursday.
The tremors hit around 10:30 a.m and were centered around the south flank of Kilauea volcano. USGS initially said that the earthquake was of 4.6-magnitude, but later increased its strength.
Though the frequency of minor earthquakes has decreased, the Hawaiian Volcano Observatory has said that a volcanic eruption was "possible but not imminent," said the agency, as reported by CNN.
However, officials said it is impossible to predict when the might happen, but said areas like Nanawele Estates, Leilani Estates and the coastal area of Kapoho could be affected.
Residents have been told to prepare emergency plans in case of evacuation.
Earlier this week, the crater floor of the Puu Oo vent, which is a volcanic cone in the eastern rift zone of the Kīlauea Volcano, collapsed, pushing the magma more than 10 miles downslope toward the southeast coastline.
Kilauea is one of the world's most active volcanoes. In 2014, the lava flow from the volcano threatened to enter Pahoa. Several people were evacuated from the area as a result of the slow-moving lava.
Check out the video here: