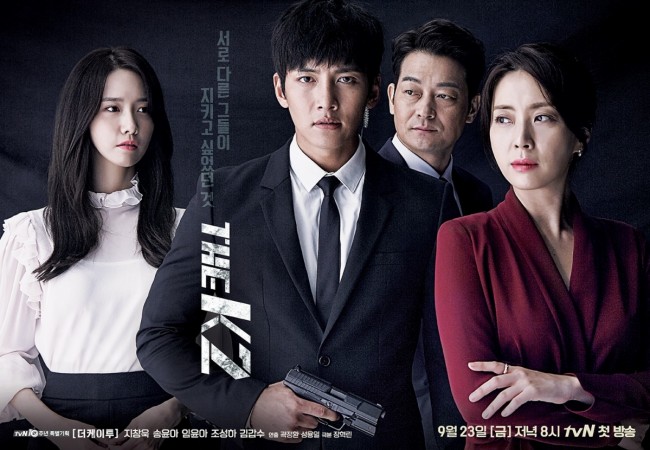 Kim Je-ha could help Go An-na to solve the mystery behind her mother Uhm Hye-rin's death in The K2 episode 13, which will be aired this Friday, November 4, at 8 pm KST on tvN.
The upcoming episode might also feature the dark side of presidential candidate Jang Se-joon, who will team up with his political rival Park Gwan-soo to move against his wife Choi Yoo-jin.
Also read: The K2 episode 13 preview: Promo teases scary encounter; Did Sung-won kill An-na's mother?
The promo for the next episode hints at troubled moments for the onscreen couple. The video begins with a shot of Song Yun-ah's character meeting the only eye witness of Uhm Hye-rin murder case.
In the next scene, the female lead can be heard saying, "Once the witness records his statement, it will mark the end game of Choi Yoo-jin."
The sneak peek video also features a conversation between Choi Sung-won and his elder sister. When the CEO of JB Group taunts his sister about the actress' death, the bold lady informs him that she was not the only one involved in the crime. Does this mean that she lied to her body guard?Click here to know more about it. The sequel will also be available online on the official You Tube Channel of tvN.
In the official trailer, when the presidential candidate's wife threatens her step-daughter, she tells him that her lover will take care of it. The clip ends with a conversation between the eldest daughter of Chaebol family and her bodyguard. When she tells him that the series of events will determine the presidential election, he tells her that she is making a big mistake.
Watch the trailer for The K2 episode 13 below: