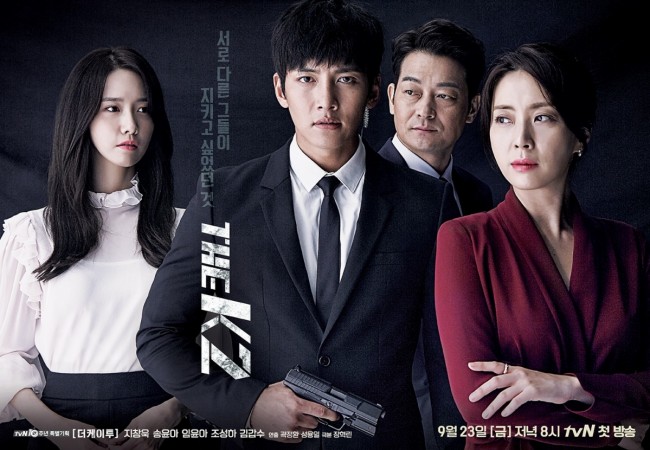 The confession of Yoo-jin and master Song Kyung-chul's words about Sung-won have left viewers worried about the fate of Kim Je-ha and Go An-na. They are eager to know the person behind all the political games and it is likely to be revealed in The K2 episode 13.
Episode 12 of the period drama featured the downfall of Jang Se-joon's wife and the rise of her brother. The sequel even featured a witness who claims he was present at Um Hye-rin's home on the fateful night of her death. Although he told the female lead that Song Yun-ah's character is the killer, the presidential candidate's wife admitted to her bodyguard that she never committed such a heinous crime.
So the biggest questions in viewers' minds are: Was the movie star's death part of Sung-won's game plan? Is he supplying drugs and trying to impress Im Yoona's character to hide his crime? Watch The K2 episode 13 this Friday, November 4, at 10pm KST on tvN to know more.
Meanwhile, a trailer for the next episode features a scary encounter between Ji Chang-wook's character and a group of armed men. In the clip, the former mercenary soldier is seen making sure that his lover is safe before getting involved in a physical fight.
The promo also shows Yoo-jin's brother handing over a file to the female lead and telling her that it belongs to her mother. In the meantime, the wife of the presidential candidate will be busy participating in a television show with some delegates.