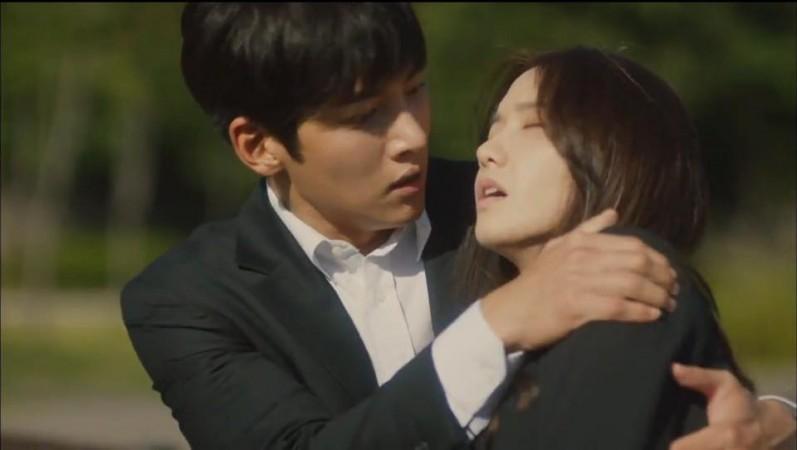 The K2 could show a split between Kim Je-ha and Choi Yoo-jin when the show returns with episode 12 this Saturday, October 29, at 8pm KST on tvN. The sequel will also focus on the secret plans of Choi Yoo-jin and her brother Choi Sung-won.
Episode 11 of the Korean drama featured the dirty political game between Park Gwan-soo and his political rival's wife. It emphasized on the strong presence that the former mercenary soldier has in their lives.
After revealing that a team up between Representative Park and Ji Chang-wook's character was a game plan by Yoo-jin, the viewers were convinced with the sincere relationship between the employer and the employee until the cliffhanger. Towards the end of the sequel, the period drama teased about a secret plan between Kim Dong-mi and her boss.
Although the official trailer does not address the issue directly, it can be assumed that the eldest daughter of chaebol family could be targeting her husband's illegitimate daughter in the upcoming episode.
The promo begins with a shot of Im Yoona's character walking on the ramp during a fashion show organised as a tribute to her mother. Although she starts off confidently, she loses her control after light falls on her face and her bodyguard reaches out for help. He tells her, "You have to make the populace remember Ume Hye Rin again."
But things take a turn for the worst after Yoo-jin's brother introduces the female lead to someone from her past. In the video, the person informs her that he was at her house on the night of her mother's death and asks her if she remembers him.
In the next scene, Anna is seen asking Jeha whether he is on her side or her step-mother's side. The clip also shows Sung-won speaking for his sister. Is it a game plan by the two siblings to split the couple? Click here to know more about it. The sequel will also be available online on the official You Tube Channel of tvN.
Watch the trailer that features Yoo-jin in hospital below: