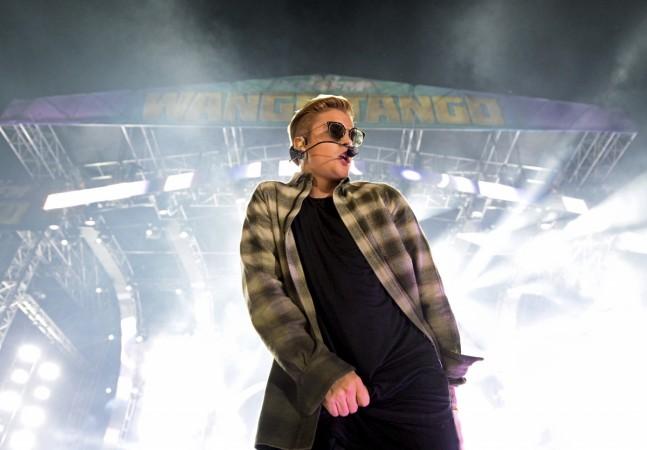 Justin Bieber is busy with his world tour and entertaining fans with live on-stage performances. But, it does not stop him from updating his social media accounts.
Also Read: Move over Leonardo DiCaprio; Justin Bieber is the new king of Hollywood playboys!
Recently, the Canadian singer surprised his Instagram followers with short videos and several black and white photos. His latest updates did not just capture the attention of over 81 million netizens, but also made some of them confused.
While one of the Instagram user named Bonhisha Chatterjee asked the Sorry singer through comments section, "Are you in love with black and white photos and videos?@justinbieber," another follower of him, monikered as sydney_okay, wrote, "Justin.. You're having a midlife crises."
Meanwhile, the short videos uploaded by Bieber on his Instagram stories featured him dancing with an old lady and it made many of his fans jealous. The footages garnered more than five million likes and around 17,000 comments.
"Never been so jealous of a 90 yr old," wrote one of his follower. Another netizen stated, "Put on a shirt when dancing with grandma @linnyface6 but it is pretty sweet lol."
Since one of the videos uploaded by the Baby singer has a different colour tone, a few of his admirers even asked him to remove it from the page. "Delete this it ruins the beautiful black and white theme," wrote an Instagram user monikered as vics2nd. One of the social media users even asked him, "Justin you forgot to delete this one that's not in black and white."
The videos came few hours after Bieber stripped down and flaunted the new tattoos on his body, which includes a giant eagle, a bear. He shared a selfie video to his Instagram stories and it featured him lying on the bed, showing off his body art.