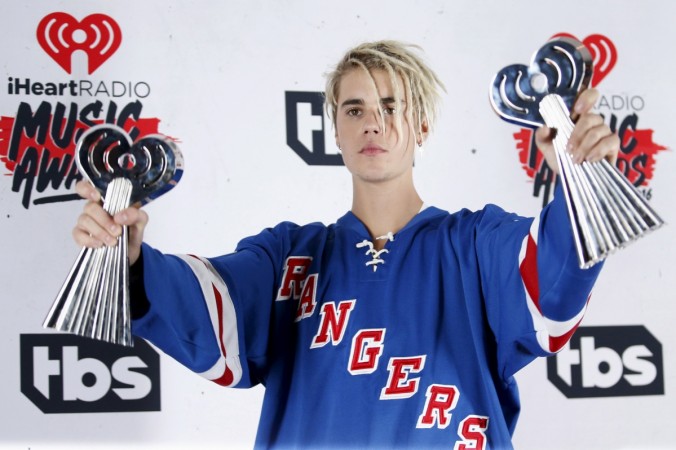 The young heartthrob and Canadian singer Justin Bieber recently wrote an inspiring message for his fans on social media. It captured the attention of over a million social media users and garnered 20,133 comments.
Also Read: Move over Leonardo DiCaprio; Justin Bieber is the new king of Hollywood playboys!
Selena Gomez, former boyfriend, shared an image of himself on Instagram wearing a black t-shirt and a multi-coloured stripped waist robe pants. In the image, he can be seen posing for the camera leaning on a pillar.
The snap is accompanied with the words, "Don't know why people say no new friends, new friends are great." Many of his fans, such as Cheyanne Riley Miller, agreed to his statement as she wrote, "True they are.. I would love to be your friend."
Meanwhile, Bieber's Instagram follower Maria Vriens explained the statement further. "Life isn't life without friends and meeting new people and making friends. And it doesn't matter if that friend is a man or a woman! I have more man friends than woman friends and I don't sleep with any of them. people these days are too judgmental @justinbieber ❤❤❤ be happy and enjoy every beautiful moment with your friends."
The new social media update of the Sorry singer came hours after one of his Australian admirers criticised him. Sabah Helal and her mother were really disappointed with the Canadian singer's attitude after her short meeting with him. He did not just refuse to take a selfie with her, but also said that her presence makes him sick.
"My daughter was bawling her eyes out. She was dying to meet him and then he humiliated her," the 20-year-old's mother Houda Bennaoui told Herald Sun newspaper. A few of the netizens also agreed with her.
While one of Bieber's admirer wrote on Facebook, "So disappointed with Justin Bieber, he looked uninterested the whole time he was performing," another fan tweeted, "So excited, yet a little disappointed. You seemed bored."
Meanwhile, English actress Laura Carter also came up with a statement against Gomez's ex- boyfriend. She stated that it was her mistake to open up about her sexy rendezvous with him, according to Ok!magazine.