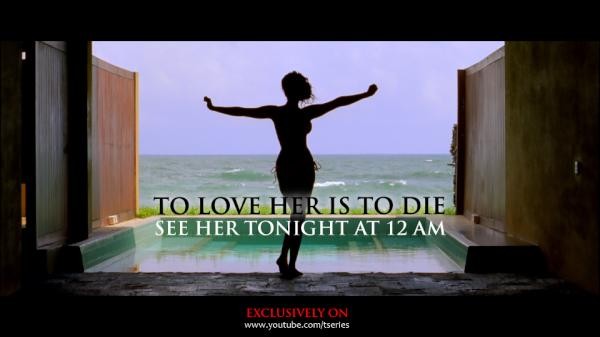 It seems "Jism 2" filmmaker Pooja Bhatt has vowed to create a never-ending buzz for her forthcoming film with its overtly sexy and sensual teasers.
After marking a whopping 1 million viewers for its first un-cut erotic promo on the internet, Bhatt has now released a new song "Abhi-Abhi" starring porn star-turned Bollywood actress Sunny Leone, actor Randeep Hoda and Arunoday Singh.
Bhatt released the second promo of the film at 2:00 p.m on Monday. The new song, which is rated "A" by the censor board, is composed by Arko Mujherjee and the vocals are done by playback singer K.K.
"We release the 2'nd #Jism2 track-'Abhi-Abhi' composed by Arko Mukherjee with vocals by K.K at 2 pm on the net. There goes siesta!" Pooja Bhatt wrote on Twitter.
The filmmakers decided to release the promos on online after not getting clearance from the censor board.
Though the sequel of the 2003 film is due to release on Aug 3, it has successfully created a fad of its own within days. The sensual, uncensored promos and posters have already fetched the attention of millions.
"A million hits for #Jism2 first look and still counting! Walking on sunshine all the way to my edit suite this morning!, tweeted Bhatt.
Surprisingly, within two days of its release, the towering number of views has surpassed 786,700 on T-series Youtube channel, 337,000 on the film's official channel and over 400,000 on Bollywood Hungama and Rediff together.
Its previously released first promo has already received a phenomenal response from the viewers across the country. As per the viewers' response, it seems the latest new song may turn out to be an even bigger hit.
"@Jism2 new song Abhi Abhi is out!! I personally like it better than the first song!," said a Twitter user.
Another one tweeted, "Just saw the @Jism2 promo. Forget the bold content, but I think it's brilliantly shot! Also Beautiful locations!"
Read More:
Watch Jism 2's First Uncensored Trailer; Promo a Huge Hit on Internet (VIDEO, POSTER)
Jism 2's Promotional Video Crosses Half Million Views In One Day; Viewers Say it's "Too Hot" [VIDEO, POSTER]