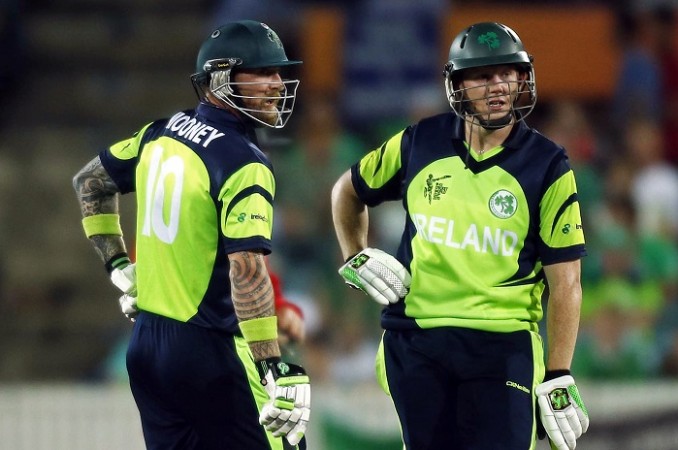 Ireland and Zimbabwe will look to give West Indies and Pakistan a run for their money for the final two quarterfinal sports from Pool B at this ICC Cricket World Cup 2015, and a win in Hobart on Saturday will be essential towards that goal.
Zimbabwe have played some really good cricket in this CWC, but find themselves in a desperate position in their final two matches. A win over Ireland is paramount to their hopes of a last-eight place, as they face India in their final group game, a match they will have to play out of their skins to win.
Therefore, this match against Ireland will be seen as their best chance to notch two wins in the World Cup, and keep their slim hopes of a quarterfinal place alive.
"We're not taking them lightly -- they're a quality side when they're going good guns," said Brendan Taylor, who will stand-in as the captain for the Elton Chigumbura. "We've been playing some good cricket, 80 percent of the games we've been playing winning cricket and then probably just letting it slip in that other 20 percent
"If we can narrow that gap a little bit, we're going to be a lot more consistent and get over the line a lot more often.
"There's been times where we haven't batted our 50 overs and that's hurt us. We've not been ruthless enough in terms of kicking on as batters. We're all aware of that. We keep emphasising the importance of one of the top four batting through, get 130, 140.
"That puts you in a winning position, and we haven't been able to do that. Guys have got bits and pieces, getting out at crucial times and we're not batting our 50 overs. Those are the main areas that we've discussed."
Ireland have already won two matches in the World Cup, but their world came crashing down a little against South Africa, as their world-class batsmen went into tonk-town. That was a real lesson for the Irish against a seriously good South Africa side, but the team from Europe will also know that Zimbabwe, even if they are the neighbours of SA, are a completely different proposition.
"We haven't played them a heck of a lot," said Ireland captain William Porterfield. "The last series we played may've been 2010. We've come up against them in a couple of games, warm-up games for competitions. But, if you look at the tables you'd suggest we'd be quite close together."
Where to Watch Live
Get the Report of the Match HERE
The match is set to begin at 2.30 pm local time (9 am IST, 3.30 am GMT, 10.30 pm ET) with live coverage in India on Star Sports 2 and Star Sports 4. Viewers in India can also watch the match via live streaming online on Starsports.com or Star Sports Live Pro.
Southern Africa and Sub-Saharan Africa viewers can catch the match live on SuperSport or live stream the action on SuperSport Live. Viewers in Ireland and the UK can tune in to Sky Sports to watch the match, or wath the action online on Sky Go. The game will be shown live in the US by ESPN, while the action can also be live streamed on ESPN Cricket.
Australia viewers can watch Zimbabwe vs Ireland live on Channel 9 and Fox Sports or via a live stream on Foxtel and Cricket Australia Live. Audience in New Zealand can watch the match live on Sky TV or Sky Go NZ.