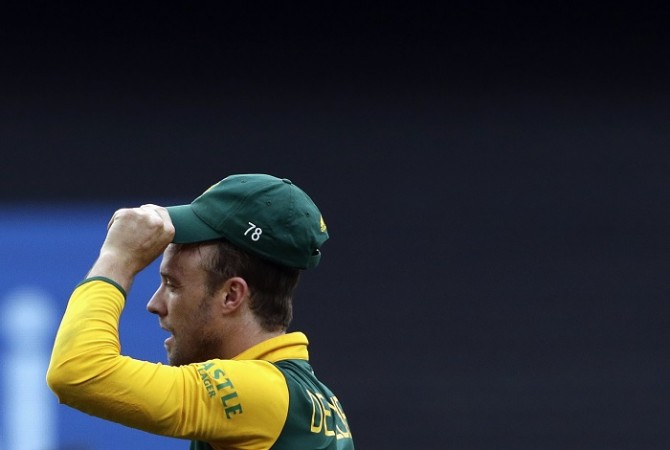 AB De Villiers and his magic wand vs Chris Gayle and his destructive willow – South Africa vs West Indies promises to be a humdinger of a Pool B ICC World Cup 2015 contest at the Sydney Cricket Ground on Friday.
Gayle was at his unstoppable best against Zimbabwe on Tuesday, smoking the bowlers with consummate east to zoom to the first ever World Cup double hundred.
The last thing South Africa, reeling from that big loss to India at the MCG on Sunday, would have wanted to see is Gayle back in form, as it makes their task of bouncing back a whole lot more difficult.
"Gayle is world-class player, one of the best," said South Africa batsman Faf Du Plessis. I know his ODI stats are probably not as good as his T20 stats but he is still a very dangerous player. On the day he gets in and scores runs, he will score quickly and take the match away. It is very important for us to try and get him out early."
If South Africa do not get Gayle out early, they could face his wrath much like their neighbours did a few days back, and if that happens there can be only one result – total annihilation of the bowlers and a highly likely West Indies win.
South Africa cannot afford to drop the ball another time in this Pool B, having already suffered at the hands of India. While advancing from the group stages and into the quarterfinals will not be at threat, they will know the importance of finishing in the top two positions, and to do that they need to beat West Indies on Friday.
"They're a dangerous team," said South Africa skipper AB De Villiers. "I believe if you put enough pressure on them like any other cricket team they can crumble.
"We haven't played well in the last game so we've got to make sure we look after our side. They do have weaknesses in the team and it's important to push those buttons, especially in pressure situations."
Pressure situations are something that South Africa did not handle too well against India, and after such a scathing defeat the only balm that will close up those gaping wounds is a victory, and a big one at that.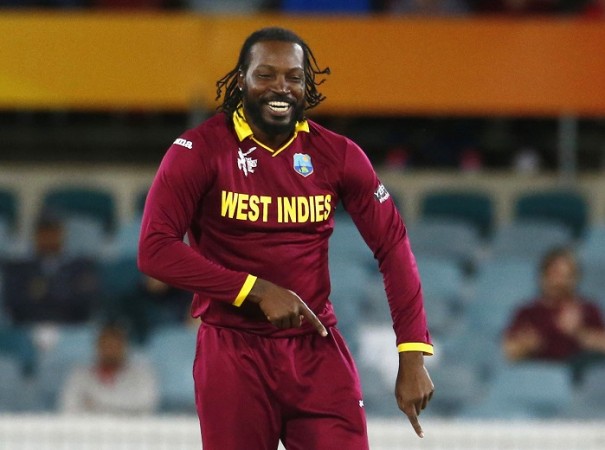 It will be far from easy, however, as the Proteas will be up against a West Indies team full of confidence after massive wins over Pakistan and Zimbabwe. That opening loss to Ireland seems to be well behind them now, and with Gayle also catching fire, things are certainly looking up for the West Indies.
However, if they want to prove to themselves and the rest of the world that they really are true contenders for this World Cup title, they will need to come to the party against the favourites, something they haven't done too often recently.
South Africa tonked them all over the place in an ODI series just before the start of this World Cup, and that series will be on their minds when they drop down to the SCG come Friday.
"The series against South Africa was about learning about our game and where we need to be," said West Indies coach Stuart Williams. "Now it's not a series, it's just a one-off game in the World Cup -- the biggest stage in the world.
"So, it's a different mindset, and we're prepared to face them on Friday."
De Villiers and Gayle, when they get going, are two of the most exciting players to watch in world cricket – hopefully the superstar duo, teammates in the IPL, will put on a spectacle to behold.
Where to Watch Live
Get the Story on AB De Villiers' stunning knock HERE
Get the Live Scorecard of the match HERE
The big match at the SCG is scheduled for a 2.30 pm local time (9 am IST, 3.30 am GMT, 10.30 pm ET) start with live coverage in India on Star Sports 1, Star Sports 3, Star Sports HD1, Star Sports HD3, Asianet Movies and Suvarna Plus. Audience in India and a whole host of other countries across the world can also watch the match via live streaming online on Starsports.com or Star Sports Live Pro.
South Africa viewers can catch the action live on SuperSport or live stream the match on SuperSport Live. ESPN will show all the action live in the US, while the game can also be live streamed on Watch ESPN.
Australia viewers can watch the match live on Channel 9 and Fox Sports or via live stream on Foxtel and Cricket Australia Live. Audience in New Zealand will be able to watch the game live on Sky TV or Sky Go NZ. Viewers in the UK can tune into Sky Sports 2 to watch the match, or catch the action online on Sky Go.