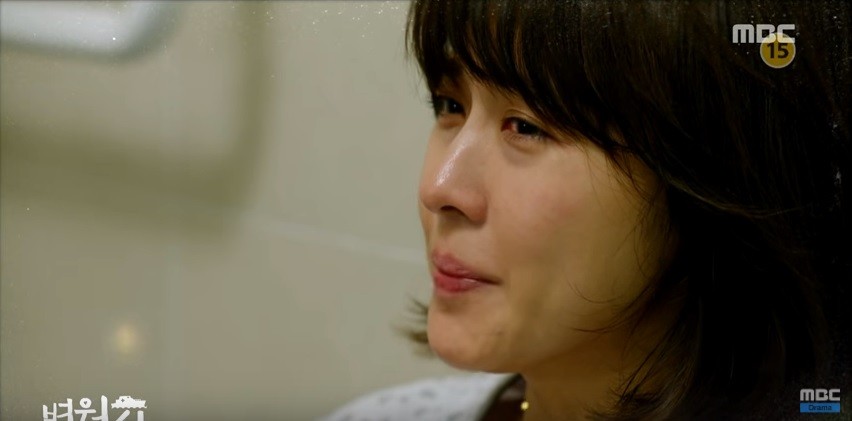 Hospital Ship will revolve around the relationship between young surgeon Song Eun Jae and physician Kwak Hyun in episodes 39 and 40. The finale will air on MBC this Thursday, November 2, at 10 pm KST.
People around the onscreen couple have been looking forward to a happy ending for them. They bravely fought for justice and proved their innocence. While the young surgeon saved the life of manager Choo Won Gong's wife, the physician worked hard to bring back baby Han Sol to life.
When Han Sol's mother came to know that her son was saved by Kwak Hyun, she decided to withdraw her complaint against him and Song Eun Jae. During a press conference, she admitted that Chairman Jung and his lawyer bribed them for filing a fake complaint against the doctors.
Also read Because This Is My First Life episode 9 preview, spoilers
Chairman Jung could not execute his evil plans and the mayor had to apologise to all the staff members of Hospital Ship. He begged captain Bang Sung Woo to restart the free medical service in all the 26 islands.
However, things are likely to turn against the onscreen couple in episodes 39 and 40. The preview shows Song Eun Jae informing nurse Pyo Go Eun that she has a tumour. "The tumour that is growing inside of me is very severe. If I'm not pretty and healthy, I don't want to be with him," she says.
The promo then shows Kwak Hyun confronting the young surgeon for keeping it a secret from him. "I'm sad. Why didn't you about it with me? You act strong, but you are actually a crybaby," he tells her.
Watch the trailer below:
The preview has left many of the viewers confused about the fate of Song Eun Jae. Check out some of the comments below:
Cancer????Really writer nim??? Maybe cancer better than amnesia or getting hit by a truck.. ???
Wat hapen last ep...dr song sick....hpy or sad ending?
In preview was ha ji won sick? God please let it b a happy ending.
In the preview, SEJ gets cancer? Really writer nim? It's so cliche but i will forgive you if you give me a happy ending.
Click here to watch Hospital Ship episodes 39 and 40 tonight at 10 pm KST on MBC. Korean drama lovers can also catch up with the latest episodes of the show on various video streaming sites, such as Viki and DramaFever.