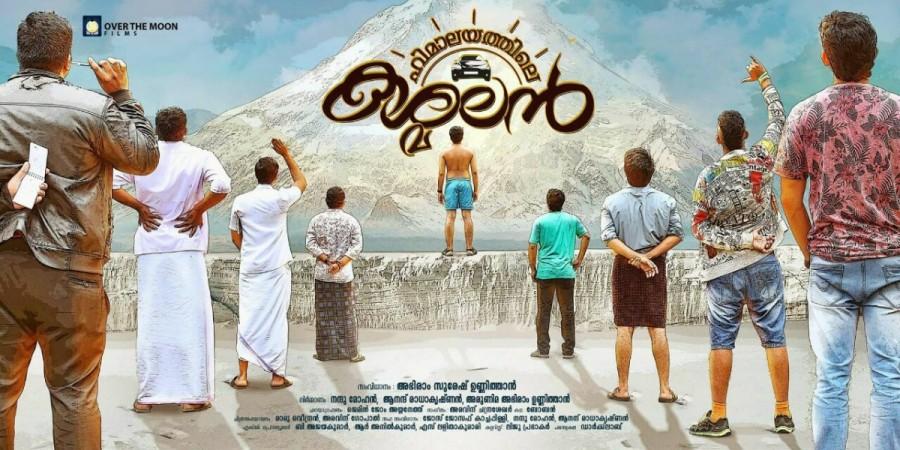 After garnering tremendous response for the motion poster, the team of Himalayathile Kashmalan released the official trailer of the upcoming Malayalam movie on Friday.
Watch Himalayathile Kashmalan motion poster
The movie, helmed by debutant Abhiram Suresh Unnithan stars newcomers Jince Bhasker, Anand Manmadan, Chandhunadh, Anoop Ramesh, Dheeraj Denny, Rahul, Bala Govind, Bibin Ram and Suhail Ibrahim in main roles. Interestingly, the movie with the tagline Oru load mandanmaarude kadha (the story of a dozen idiots), introduces as many as 52 newcomers to Mollywood.
Himalayathile Kashmalan narrates several incidents when three youngsters from a city reach a village to help their friend. The story develops with they lie to foolish villagers. The behavioural comedy movie is a clean entertainer without any double meaning or vulgar dialogues.
Though Himalayathile Kashmalan is a low-budget entertainer without the presence of any superstar, netizens were all praise for the unique motion poster that introduced the main characters. The poster was unveiled by upcoming star Tovino Thomas, who appreciated the hard work of a group of youngsters. Upon its release, it was trending on social media and has already raised the expectations of the audience.
Co-produced by Nandu Mohan, Anand Radhakrishnan and Arunima Abhiram Unnithan under the banner of Over The Moon Films, Himalayathile Kashmalan is expected to hit the screens in the second half of 2017.
Watch the trailer of Himalayathile Kashmalan here: