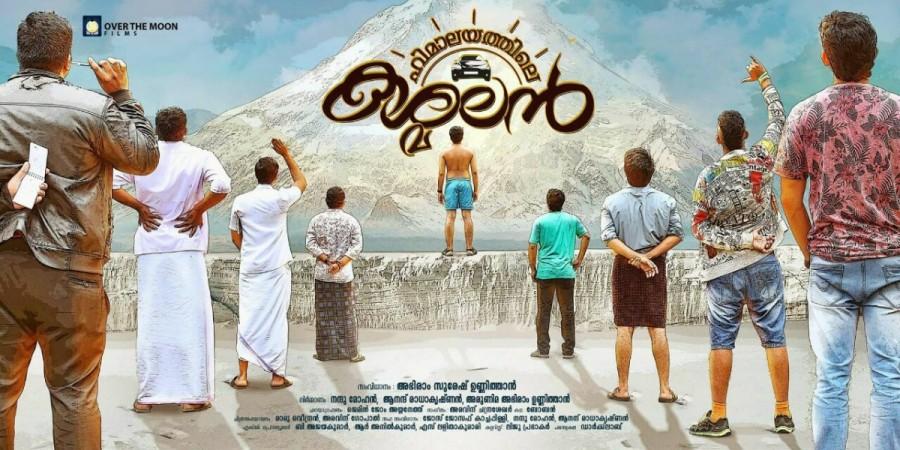 These days, filmmakers always try to come up with innovative marketing strategies to promote their movies and now, the team of Himalayathile Kashmalan has released an interesting motion poster introducing each characters of the upcoming comedy entertainer. Young star Tovino Thomas, who is basking in the glory of the success of campus entertainer Oru Mexican Aparatha, unveiled the video via his Facebook page on Wednesday, March 9.
Also read: OMA IBTimes India review || Interview with Tovino Thomas
"Launching Official Motion Poster Of Himalayathile Kashmalan. I have absolutely no connection with this movie, but it is the hard work of a group of youngsters. A lot of newcomers are part of this project, in front and behind the camera. My wishes [translated from Malayalam]," Tovino posted on his social media page.
Trending motion poster
The motion poster of debutant Abhiram Suresh Unnithan's directorial venture had a positive opening with the one-minute video, released by Over the Moon Films, trending at the third position on YouTube India. It features newcomers Jince Bhasker, Anand Manmadan, Chandhunadh, Anoop Ramesh, Dheeraj Denny, Rahul, Bala Govind, Bibin Ram and Suhail Ibrahim.
What is the movie about?
"Himalayathile Kashmalan narrates the incidents that happen when three youngsters from a city reach a village to help their friend, and the story develops with them telling lies to the foolish villagers. It is a behavioural comedy thriller without any double meaning or vulgar dialogues," Chandhunadh, who portrays the role of villager Jose in the movie, tells International Business Times, India.
Interestingly, Himalayathile Kashmalan features as many as 52 newcomers in significant roles and narrates the story of a group of idiots. The movie's tagline itself is Oru load mandanmaarude kadha (the story of a dozen idiots). Despite being a low-budget entertainer co-produced by Nandu Mohan, Anand Radhakrishnan and Arunima Abhiram Unnithan under the banner of Over The Moon Films, the latest trends have raised expectations about Himalayathile Kashmalan. In the recent times, movies of youngsters are getting a positive feedback from the audience, as it is evident from Lijo Jose Pellissery's Angamaly Diaries which has 86 new faces playing key roles.
Meanwhile, Himalayathile Kashmalan is expected to hit the screens in May 2017.
Watch the motion poster of Himalayathile Kashmalan here: