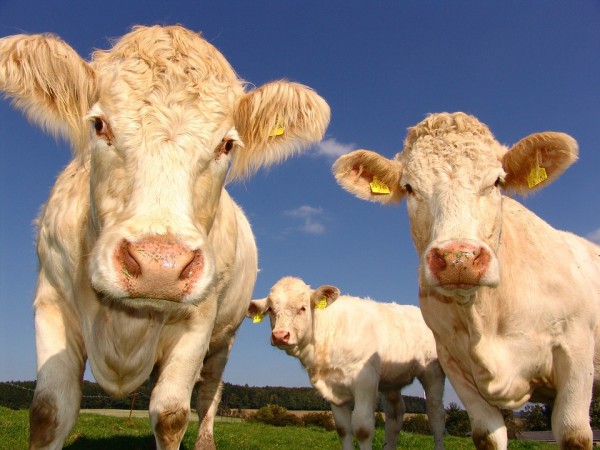 No matter what the species is, a mother's love and care have no bounds and this heartwarming video of a cow caring for it's two-month-old injured calf is a proof. The touching video shows the cow impatiently running along with a lorry carrying its calf in Haveri in Karnataka.
The calf had injured itself and was being taken to a veterinary hospital for treatment after the wound became severe and infection started to spread. Locals had informed a government-run veterinary hospital about the calf's injury and the workers came in a lorry to pick the offspring, Mail Online reported.
The passersby noticed the mother cow running along with the vehicle and shot the video. The cow and the calf were strays and it is still not known how the calf got injured.
The workers of the government-run veterinary hospital kept the calf in a vehicle and sped away, while the mother followed the vehicle to the hospital. The cow kept the pace with the vehicle and at one point it outpaced the vehicle in order to stop it.
After reaching the hospital, the cow waited outside for at least two days.
Dr Hanumanth Raju Sannaki, chief veterinary officer, said the calf's condition was serious when brought to the hospital, but it is stable now.
"The calf is very young and it had a big wound caused due to infection spread by flies. There were maggots in his wounds and it collapsed," Mail Online quoted Dr Sannaki as saying.
"It was with us for two days but because its mother was impatient, a farmer took it home two days after. During the two days, the mother never left the hospital and stayed near the calf licking its wounds. We are doing the dressing of the wounds every day and for a week it would be required after which the calf will heal completely."