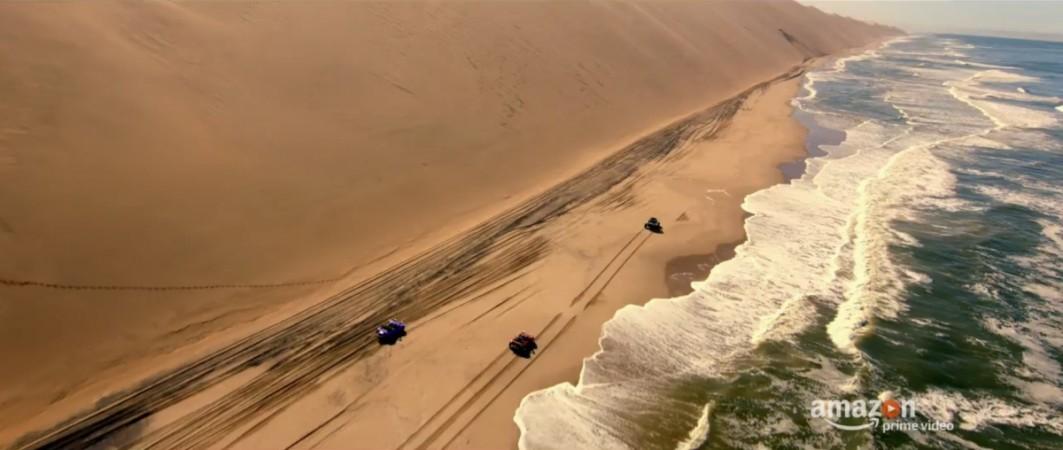 The Grand Tour has dropped a minute-long trailer for the upcoming two-part special episode. As Jeremy Clarkson, Richard Hammond and James May have already stopped off in Netherlands, Finland, the UK, the US and North Africa during their grand touring, this time the trio will be seen in the deserts of Namibia.
Also read: Richard Hammond stirs up a controversy with 'Eating ice cream is gay' comment
After a Christmas-y tour in the Arctic Circle, the trio will be abandoning the show's regular tent and set off across the beaches of Namibia and turn into the beach buggies. Now, that would make for an epic trip of the Grand Tour till date.
The trailer for the two-part special episode shows the trio embarking on an adventurous journey with some disastrous moments, arguments, dusty roads, sand dunes and a few giraffes.
While sand dunes literally cover up Hammond and his car, he says, "Jeremy? If we don't make it, please know that I hate you." And in another clip, the trio are standing on a very cloudy beach as Jeremy says, "Let's not get bogged down with whose fault it was," to which Hammond replies, "It was yours."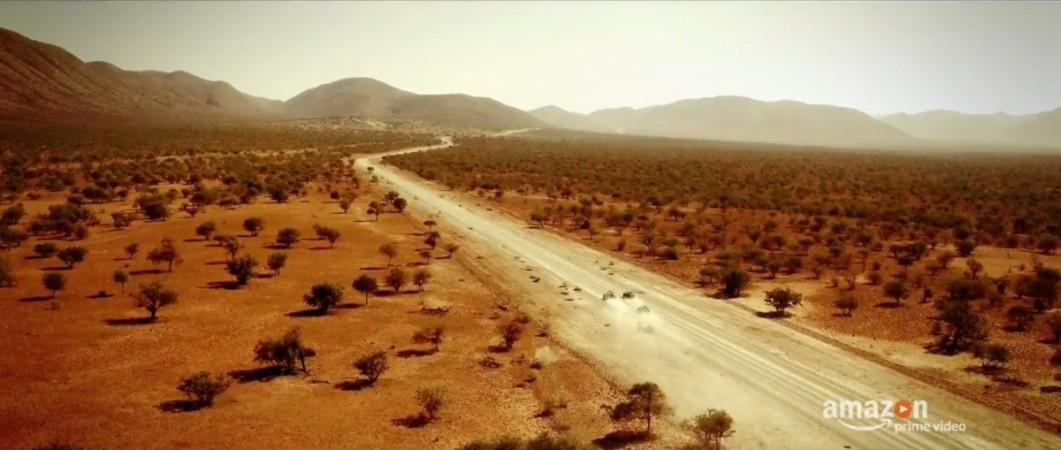 The new trailer has arrived soon after Hammond was slammed on social media for his comments over ice cream as "gay people's food" in episode 6. During a discussion about a Rolls Royce, he told his co-stars: "It's all right, I don't eat ice-cream. It's something to do with being straight."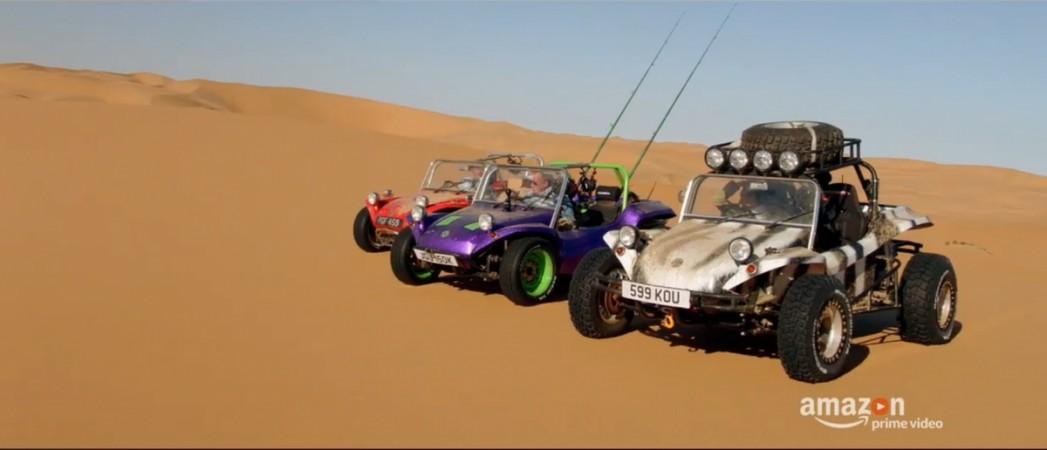 To see what happens to Clarkson, Hammond and May in Namibia's desert beaches, tune in to Amazon Prime for the two-part special which airs on December 30 and 31. The New Year special part one of episode 7 will air as usual on Amazon Prime this Friday, December 30, with part two following on Saturday, December 31.
So, are you ready to witness an epic adventurous journey in the Namib Desert with Clarkson & Co? Watch the trailer below.
3 beach buggies & the Namib desert. What could possibly go wrong? Watch Part 1 of our Namibia special on 30th December & Part 2 on the 31st. pic.twitter.com/TfOyIG2wl1

— The Grand Tour (@thegrandtour) December 28, 2016