The Grand Tour shows no signs of slowing down. The episode 5 titled, Moroccan Roll, sees The Grand Tour's travelling tent pitch in the Netherlands where the trio introduce a test between a few lightweight sports cars.
After digging into a lot of controversy in the last episode, Amazon Prime's big budget motoring show the Grand Tour's episode 5 trailer has been dropped a few hours ago.
The Grand Tour episode 5 promo teases us that the trio will pitch their tent in the port of Rotterdam, in the Netherlands, although most of the actions will take place elsewhere (it seems like that). It showcases some stunning visuals which includes a glimpse of Game of Thrones set. Meanwhile, we have got a glance of Clarkson attempting to interact with a cow (hope, he would not use it to make the windscreen of his car like he did last week).
The trio will draw a sports car comparison, while Clarkson will drive a white Alfa Romeo 4C Spider, May an orange Zenos E10 and Hammond a Mazda MX5 respectively. They will embark upon the challenge of maximising driving pleasure in entirely different ways.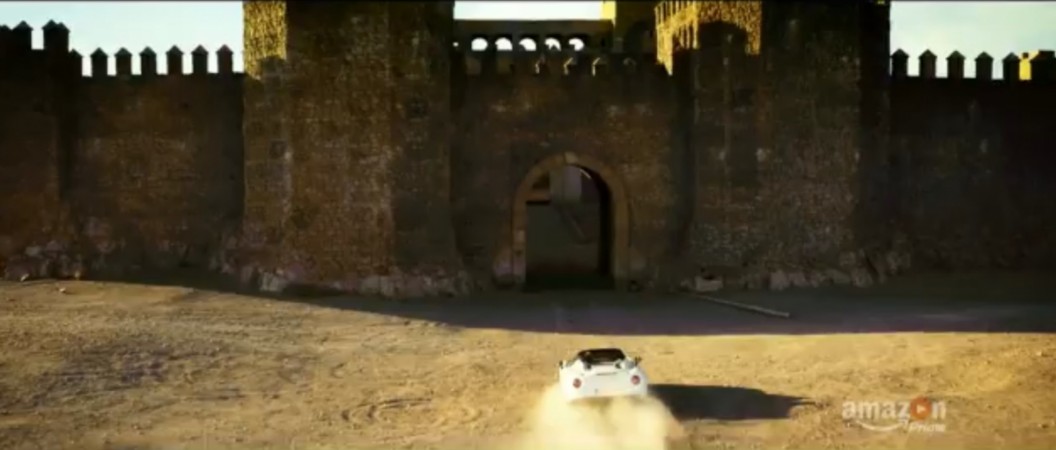 The show recently become the most-watched premiere in Amazon Prime's history – and has also been named the most illegally-downloaded show ever. But the good news is The Amazon Prime Video service is now available in more than 200 countries and territories around the world.
Watch The Grand Tour episode 5 live on Amazon Prime Video every Friday at one minute past midnight. Check the promo below.
A sneak peek at what's to come this Friday on episode 5 of The Grand Tour: 'Moroccan Roll'. Stream new episodes every Friday on Prime Video. pic.twitter.com/iBRJoGKJWi

— The Grand Tour (@thegrandtour) December 13, 2016