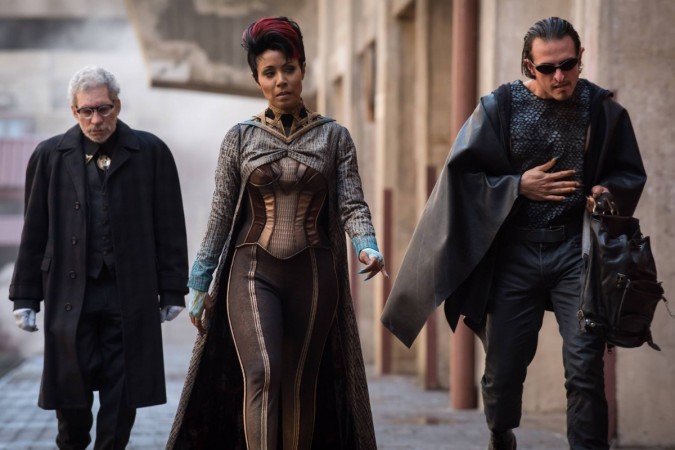 Season 3 of Gotham premiered a week back, and it is already promising to be darker and grittier than the previous seasons. Monsters are roaming the streets of pre-Batman Gotham and a particular someone is planning on increasing their population.
Dr Strange (BD Wong) created super-humans out of the dead or nearly-dead people in his lab last season, but now that his experiment is busted and Strange is imprisoned, their population is stagnant. Among the many monsters he created is the new and improved Fish Mooney (Jada Pinkett-Smith) and she is adamant on creating an army of soldiers who have superpowers like herself.
In the upcoming Mad City: Burn the Witch, Fish will be seen searching for Strange so as to force him into giving her the secret of making more of her kind. However, she is in popular demand currently, with both Penguin (Robin Lord Taylor) and Gordon (Ben McKenzie) looking for her before she can do any damage.
Also Read: Secrets and Lies season 2 promises new theories every week
The season will also see a new romantic storyline for Gordon, who will work in close proximity with journalist Valarie Vale (Jamie Chung). The official synopsis for season 3 episode 2 of Gotham reads:
When Fish Mooney tries to locate Hugo Strange, Gordon reluctantly gets help from journalist Valerie Vale to find Fish; Penguin gets a surge in popularity; Bruce's probe into the Court of Owls is compromised.
Watch Season 3 episode 2 of Gotham at 8pm (EST) on Monday, September 26. You can also live-stream Mad City: Burn the Witch... via Fox Now. In India the show will be aired at 10 pm (IST) on Tuesdays via Zee Café.