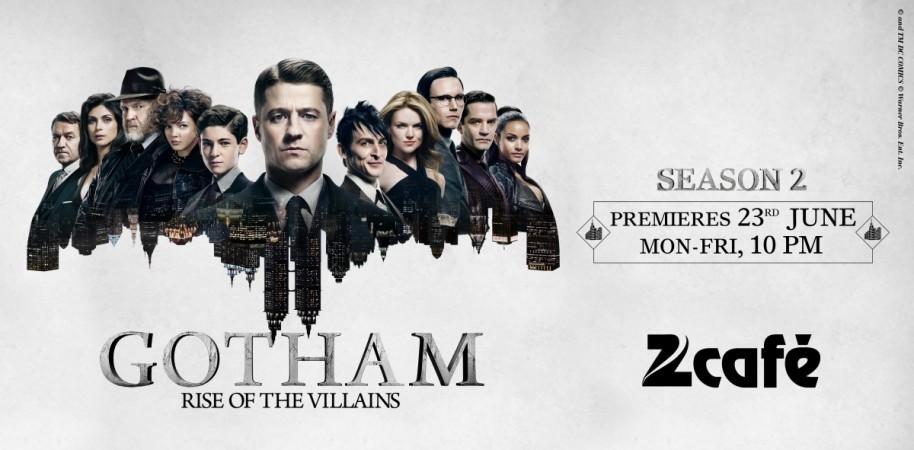 The Indian fans of "Gotham" will finally get to see the recently-premiered Season 2 of the show, thanks to Zee Café. However, along with the young Bruce Wayne (David Mazouz) and the young-ish Jim Gordon (Ben McKenzie), a whole lot of villains are also headed this way.
The Season 2 of "Gotham" is after all titled "Rise of the Villains" and what good would it be if fans do not get to experience the madness and mayhem that popular DC villains brought to the streets of Gotham? Bruce, a son of Gotham, will face quite a few dangers this season, thanks to said villains, but Jim remains the tragic hero of the show.
Also Read: Sarah Hyland in Netfli original film "XOXO"
Jim's compulsive need to protect the city will reach new heights in Season 2 and it will be fun for the fans to see the nuances in his character. His interactions with maniacs far scarier than Penguin (Robin Lord Taylor) will definitely change Jim for better or worse. And, of course, Nygma's (Cory Michael Smith) steady journey towards becoming the Riddler is another great thing to look out for this season.
Check out some of the amazing villains (along with their bios) you will see when "Gotham" Season 2 premieres at 10 p.m. (IST) on Thursday, June 23, on Zee Café: