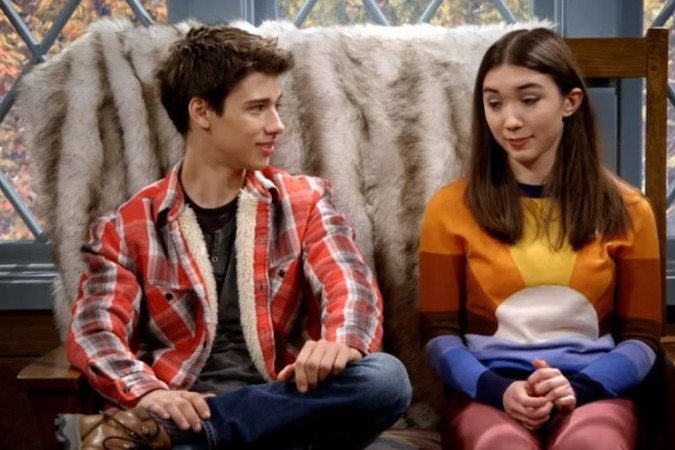 It has been a long couple of weeks for "Girl Meets World" fans, considering the Disney Channel show has been on a break since Season 3 episode 12 "Girl meets Bear" was aired back on Friday, Aug. 26. The show is, however, coming back on air with the upcoming "Girl Meets the great Lady of New York," wherein the friends will learn more about their own and each other's heritage.
The official synopsis for the upcoming episode reads: "Some students learn surprises about their diverse heritage during Cultural Week."
Season 3 episode 13 is going to be a filler episode, in which matters of Riley-Lucas relationship or Maya-Zay-Josh triangle will not be discussed. However, the friends will learn a lot about each other in the episode, including some information that will surprise them.
Don't forget to watch "Girl Meets World" Season 3 episode 13 at 8:30 p.m.(EST) on Friday, Sept. 16 via Disney Channel. You can also live-stream "Girl Meets the Great Lady of New York" via Disney Go.
Also Read: Which of these Netflix shows will bag 2016 Primetime Emmy Awards?
While things are all peachy between the characters of "Girl Meets World," the actors themselves do not seem too friendly with each other at this point. M-Magazine recently shared photos from lead Rowan Blanchard's Instagram page, where she is seen bashing one of her co-stars and it just so happens to be her good old uncle Josh aka Uriah Shelton.
It started when a fan of Blanchard commented on her Instagram photo and wrote, "END URIAH." This went on to open up many other conversations, during which a fan wrote that he is not a feminist and that he seems very insensitive towards women's rights. This obviously is in direct opposition to Blanchard's way of life, considering she is an outspoken feminist and advocate of equal rights for everyone.
When the comments kept badgering her about her opinion on Shelton, Blanchard finally replied saying, "I don't have for him and his stupidity lol."
Does this mean Uncle Josh and his niece aren't on the best of terms off camera? We may never know unless either of them or a "Girl Meets World" cast-mate addresses the issue.