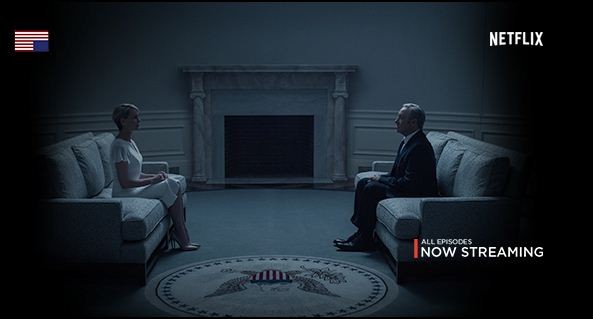 The 68th annual Primetime Emmy Awards 2016 is just a couple of days away, and as usual Netflix has multiple nominations for its many amazing shows and specials. From comedy to drama, nine Netflix originals have been chosen for the Emmys this time around and they are expected to rake in a good amount of wins on behalf of Netflix.
Netflix became a game-changer in the television universe as soon as it was launched and over the course of its existence has been recognised time and again for the unique content it offers to its viewers.
"Orange is the New Black" is one Netflix original show that has won many awards in its six seasons. Of them, Primetime Emmys is a very important one, with Uzo Abuda aka Crazy Eyes having won the best Outstanding Supporting Actress in a Drama Series last year.
Netflix has also added Emmy-winning shows like "Breaking Bad" and "Sherlock" to its ever-growing library. This year, Netflix's nominations are as below. Let us know which of these nominees may win at the Emmys by commenting below.
| | |
| --- | --- |
| Title | Category |
| House of Cards | - Outstanding Drama Series- Outstanding Lead Actor In A Drama Series (Kevin Spacey)- Outstanding Lead Actress In A Drama Series (Robin Wright)- Outstanding Supporting Actor In A Drama Series (Michael Kelly) |
| Master Of None | - Outstanding Comedy Series- Outstanding Lead Actor In A Comedy Series (Aziz Ansari)- Outstanding Directing For A Comedy Series (Aziz Ansari) |
| Unbreakable Kimmy Schmidt | - Outstanding Comedy Series- Outstanding Lead Actress In A Comedy Series (Ellie Kemper)- Outstanding Supporting Actor In A Comedy Series (Tituss Burgess) |
| Making A Murderer | - Outstanding Documentary Or Nonfiction Series- Outstanding Directing For A Nonfiction Program (Laura Ricciardi and Moira Demos) |
| Chef's Table | - Outstanding Documentary Or Nonfiction Series- Outstanding Directing For A Nonfiction Program (David Gelb) |
| What Happened, Miss Simone? | - Outstanding Documentary Or Nonfiction Special- Outstanding Directing For A Nonfiction Program (Liz Garbus) |
| Bloodline | - Outstanding Lead Actor In A Drama Series (Kyle Chandler)- Outstanding Supporting Actor In A Drama Series (Ben Mendelsohn) |
| A Very Murray Christmas | - Outstanding Television Movie |
| Grace And Frankie | - Outstanding Lead Actress In A Comedy Series (Lily Tomlin) |