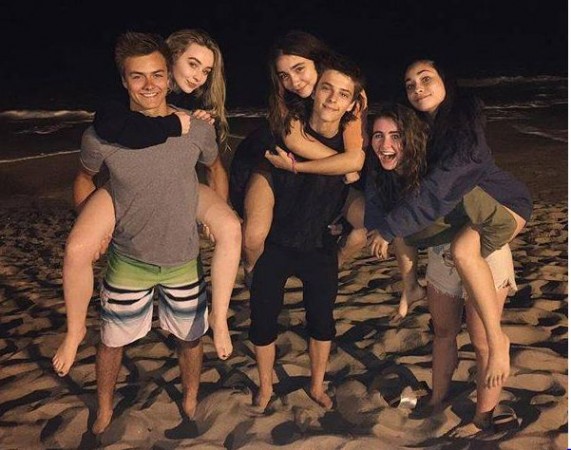 The kids of "Girl Meets World" are rapidly growing and their troubles have shifted from homeworks to boys and relationships in the past three seasons. It is only a matter of time before Riley (Rowan Blanchard), Maya (Sabrina Carpenter) and their friends start discussing sex and other adult topics that will not befit the sensitivity of Disney Channel audience.
Fans of "Boy Meets World," wherein Riley's father Cory (Ben Savage) was the central character, will know, was aired on Disney for a long time until it was deemed inappropriate for the younger viewers and was shifted to ABC. Currently, this ABC Family goes by the name Freeform and is expected to take on "Girl Meets World" starting Season 4.
There were quite a few speculations regarding the cancellation of the show following the end of the ongoing Season 3. However, these rumours have been debunked and although the show hasn't been officially renewed, fans are optimistic about seeing Season 4. Now, due to the continually evolving subject matter on the show, there is an assumption that "Girl Meets World" would move to Freeform.
Meanwhile, Riley and friends are still learning how to meander through the awkward teenage phase, and the latest in the list of their existential worries is: Are people innately good or bad? The official synopsis for the episode titled "Girl Meets the Real World" is:
Riley struggles with her debate assignment about whether people are naturally good or evil.
Don't forget to watch Season 3 episode 11 of "Girl Meets World" titled "Girl Meets the Real World" which will be aired at 8:30 p.m.(EST) on Disney Channel. You can also live-stream "Girl Meets I Do" via Disney Go.