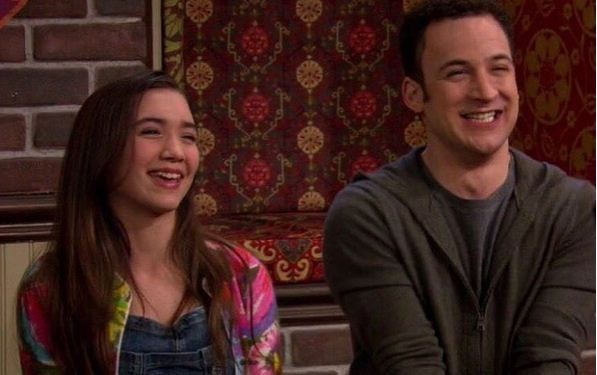 The widely awaited premiere of "Girl Meets World" Season 3 will be aired by the Disney Channel on Friday, May 2. Riley (Rowan Blanchard) and her friends, who graduated from a middle school in the Season 2 finale, will be seen attending a high school starting episode 1.
Aptly titled "Girl Meets High School (Part 1)" and "Girl Meets High School (Part 2)," the first episodes of Season 3 will see Riley, Maya (Sabrina Carpenter), Lucas (Peyton Meyer) and Farkle (Corey Fogelmanis), Zay (Amir Mitchell Townes) and Smackle (Cecilia Balagot) trying to fit in. In the previous school, they were the stars, especially with Cory's (Ben Savage) special attention showered on them.
However, Riley and her friends will soon learn that in the high school they are the small fish. Regardless, they will always find a way to survive, usually by sticking up for each other.
One of the most exciting things about the new season is that fans will finally get a resolution about the Riley-Lucas-Maya love triangle. Not only have the showrunners promised that this will be addressed in Season 3, title for episode 5 also hints at this. In fact, many of the episode titles in Season 3 hints at relationships, heartbreaks for the youngsters.
Also Read: Marie Avgeropoulos teases darker Octavia in 'The 100' Season 4
Episode 5 titled "Girl Meets Triangle," for example, is an indication of the love triangle between the three friends. Episode 11 "Girl Meets I Do" suggests that someone is getting married.
While the kids are too young to get married, it could be about Eric's (Will Friedle) wedding, hopefully not to a moose this time around. It is only natural for a wedding to evoke a sense of romance in every young adult.
Whereas episodes 12 and 13 titled "Girl Meets Ski Lodge (Part 1)" and "Girl Meets Ski Lodge (Part 2)" suggests that the children may take a trip to the cursed ski lodge where Cory and Topanga (Danielle Fishel) broke up. If this place is revisited, a heartbreak is inevitable.
Don't forget to watch the Season 3 premiere of "Girl Meets World" at 8:30 p.m. (EST) on Friday, May 2. You can also live-stream "Girl Meets High School (Part 1)" via Disney Go!