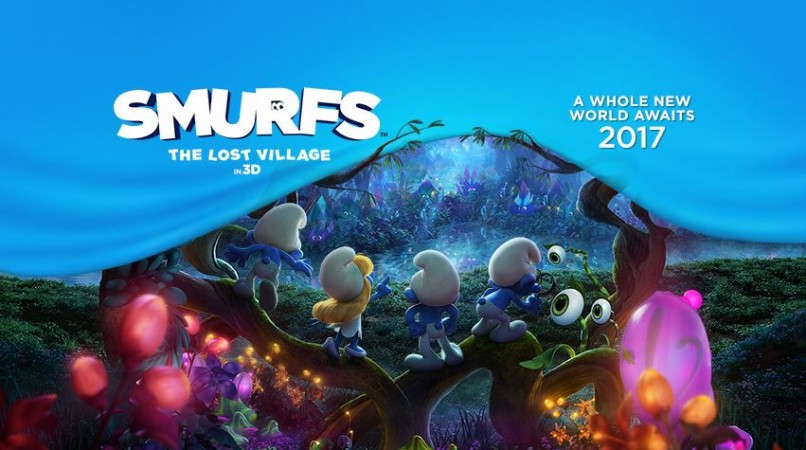 Sony Pictures Animation has released the first full length trailer of Smurfs: The Lost Village.
The film revolves around Smurfette, who discovers a mysterious map leading through the Forbidden Forest to a legendary lost village of Smurfs, and she tries to find out the lost village with her other smurf friends.
Here's the official synopsis for Smurfs: The Lost Village:
In this fully animated, all-new take on the Smurfs, a mysterious map sets Smurfette and her best friends Brainy, Clumsy and Hefty on an exciting and thrilling race through the Forbidden Forest filled with magical creatures to find a mysterious lost village before the evil wizard Gargamel does. Embarking on a rollercoaster journey full of action and danger, the Smurfs are on a course that leads to the discovery of the biggest secret in Smurf history!
Perhaps Smurfette will be no longer the lone female Smurf after she finds out the lost village; probably the entire village is populated only by female Smurfs!
Actor Manganiello, who voiced as Hefty in the film, said to People, "Smurfette is the only girl in a giant tribe of rowdy boys, so it's kind of this big adventure where the boy Smurfs go off with Smurfette to help her try to figure out her purpose, or smurfose."
This is the first animated film for the True Blood star, who says he grew up watching the Smurfs during Saturday morning cartoons as a kid. And, the best part of Manganiello gets to lend his voice to his favourite childhood character: "Hefty's this tiny little guy who's really tough and fun. He's also heroic and there's a little bit of romantic side to him. Hefty's kind of a closet romantic," explains the actor.
Starring by an all-star cast of voice actors — Demi Lovato as Smurfette, Rainn Wilson as Gargamel, Joe Manganiello as Hefty Smurf, Jack McBrayer as Clumsy Smurf and Mandy Patinkin as the Papa Smurf, the movie is slated to release in theatres on April 7, 2017.
Check out the new trailer for Smurfs: The Lost Village below.