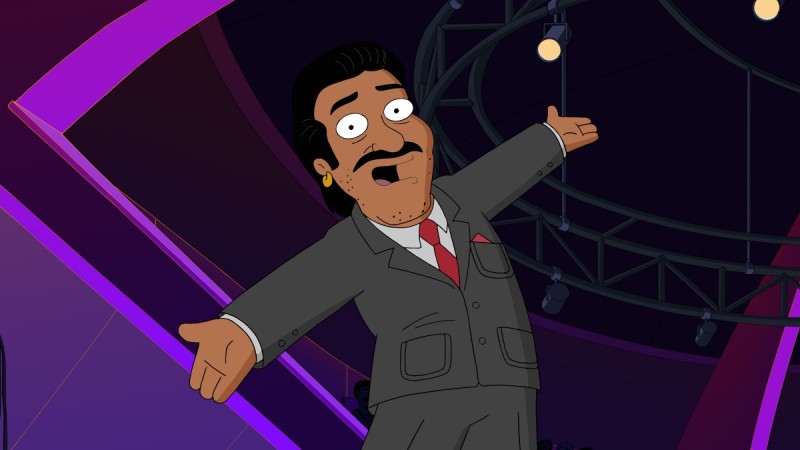 In the upcoming episode titled "Road to India," of Fox's "Family Guy" Season 14, it seems that after chatting for hours with a tech supporter in India, Brian falls in love with her and decides to visit the country and find her.
CLICK HERE to watch who is the girl with whom Brian falls in love with and how will he travel all the way to India.
According to the synopsis of the episode by Family Guy Wiki, "Brian falls in love with a tech support worker in India, so he and Stewie travel there to find her. Meanwhile, Joe invites Peter to his bingo night, but when Peter becomes the new centre of attention, Lois helps Joe reclaim the group."
In the previous episode titled "Run, Chris, Run," Neil convinced Chris to run for the homecoming king elections. However, when Chris told about it to Lois, she was worried as she doubt his chances of winning and decided to accompany him to school next day in case he faces an embarrassing defeat.
Much to Lois' surprise, when the results were announced, Chris won with major votes. Meg refused to believe it and told Brian and Stewie to go undercover and find about the truth.
At the school, when Brian tried to approach the girls, he was kicked out. The same night, they watched news showing a report that Chris was nominated as a mentally deficient student who got the position of homecoming king so that other kids suffering from the similar disability can get inspired.
Brian and Stewie told Chris the real reason behind his victory. Initially saddened, Chris denied it and told them angrily that they were just being jealous. At the homecoming dance, when the audience jeered at him, Chris finally realised that Brian and Stewie were right and angrily, stormed out of the place.