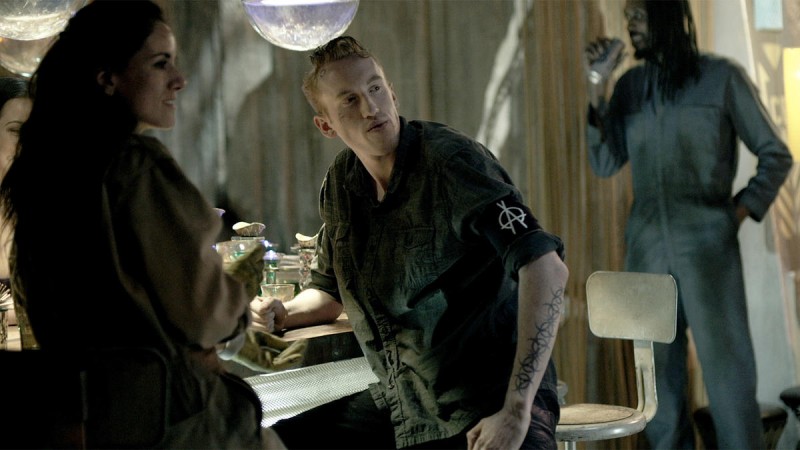 James Holden (Steven Strait) will finally get to meet Detective Miller (Thomas Jane) in the upcoming episode titled "Salvage" of Syfy's space opera drama "the Expanse" Season 1. However, he will also come across a shocking discovery that will leave him numb.
CLICK HERE to watch what discovery Holden makes and how his encounter with Miller in Eros would go.
According to the synopsis of the episode, the Rocinante crew come across a derelict vessel that holds a potentially devastating secret.
In the meanwhile, a horrifying discovery is made after Holden finally crosses paths with Miller in Eros. Elsewhere, Avasarala receives some crushing news back on Earth.
Though Holden and Miller don't like each other much, given that their destiny is same, they might work together to go to Eros. Avasarala has been portrayed as a cold-hearted, strict person, but it seems that she has a much kinder and gentler side that will be shown in the upcoming episode.
In the previous episode titled "Windmills," during a visit to Holden's co-op parents' house in Montana, Avasarala learnt of Holden's troubled childhood and gained some insight into his recent decisions.
On their way to Eros, the crew of the "Rocinante" only too late realised that they were carrying quite a loose end, and the timing turned out to be highly inconvenient when they were approached by a Martian patrol.
Miller left Ceres and moved ahead, equipped with a new piece to the mysterious puzzle surrounding Julie Mao.
Holden and crew came to realise that they were not alone on the Rocinante and ended up facing a Martian Marine blockade. At his bleakest point, Miller found a new reason to keep going, while Avasarala visited Holden's family in Montana.
Whether Miller and Holden will find any lead that might lead them further to Mao's trail or not, will be seen only in the next episode.
"Salvage" will air on 26 January on Syfy.