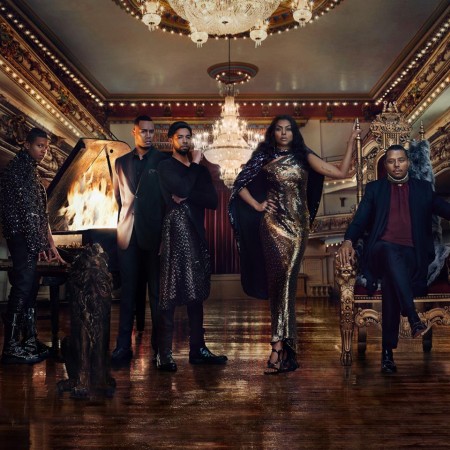 The Lyons are all set to plot revenge against the DuBois family in the new episode of Empire season 4. Episode 8 is titled Cupid Painted Blind and it is scheduled to air on Fox this Wednesday, December 6, at 8 pm EST.
Here is the official synopsis for the eighth episode:
Cookie and Lucious take matters into their own hands as they watch Diana DuBois' master scheme unfold. Meanwhile, Andre begins to spiral out of control, wondering what she could have in store for him. Also, Jamal's sobriety is put to the test and Shine gives Hakeem advice on how to maintain a balance between his work and personal life
Also read Empire season 4 episode 3 spoilers: Showrunner teases big consequence for Jamal
Showrunner Ilene Chaiken has already teased a family rivalry between the Lyons and the Dubois in the first half of the fourth season. "It's a major story in the first half of the season. Viewers can expect that family versus family rivalry to come to a head in very dramatic ways," she said during an interview with The Hollywood Reporter.
The showrunner also said that it wouldn't be easy for the Lyons to get rid of Diana. "Diana Dubois is highly, highly intelligent, strategic and driven, and I don't think that the Lyons have ever faced such a fierce opponent. And they're facing her when Lucious is benched and Cookie, because Lucious is benched, is distracted by so many other things," she said.
Click here to watch the Fox musical drama live online (only in the US). The eighth episode of Empire season 4 will also be available online here for free.
Meanwhile, episode 9 (fall finale) of Empire season 4 is titled Slave To Memory. Check out the official synopsis below:
Cookie and Lucious devise an elaborate plan to take down Diana Dubois and her family once and for all. Andre recovers from his mental breakdown in the hospital, Shine tries desperately to protect his secret and Eddie Barker is concluding his tenure at Empire. Amidst the chaos, someone's life hangs in the balance.