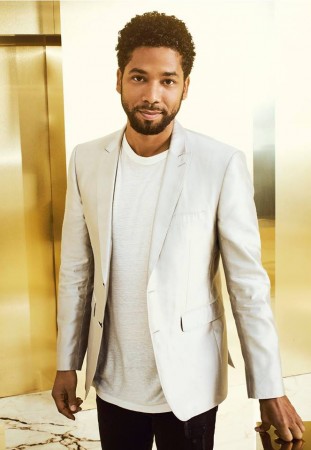 Empire, the FOX musical drama series, will be back with episode 3 of season 4 next Wednesday, October 11, at 8 PM EST. This chapter is titled Evil Manners and it will probably focus in the relationship between Jamal Lyon and Warren Hall.
Lucious' second son was really happy to have the Dubois beau by his side after Becky Williams' betrayal. They sang a duet and enjoyed sometime together. But executive producer Ilene Chaiken has already revealed that things are not going to end well between them.
"Jamal is making music, and that's a very big and important part of his life, but his relationship is a very big part of the story this season. We already know that Warren [Terrell Carter] is deceiving Jamal, and there's going to be a consequence to that. Whether Jamal really falls for Warren, is Warren really going to fall for Jamal, and is he going to be able to right the situation before it all comes crashing down is the big question," Chaiken teased in an interview with Variety.
Also read 5 TV shows with sensational music
The executive producer also hinted that the viewers could be prepared to watch another explosion or a big consequence for Jamal. According to her, it will be between him and the Dubois family.
"I would just say that it doesn't bode well. The audience is ahead of Jamal right now, ahead of the Lyons, because nobody else knows that Warren is a Dubois, and you can be sure that there will be explosive — and I mean that metaphorically, in this case — consequences," Chaiken said while interacting with the representative of The Hollywood Reporter.
Chaiken even said that the viewers can look forward to a rivalry between the Lyons and the Dubois family in the first half of the season. "The Dubois family is the most formidable opponent they've ever had, and particularly Diana Dubois [Phylicia Rashad]. Diana Dubois is highly, highly intelligent, strategic and driven, and I don't think that the Lyons have ever faced such a fierce opponent. And they're facing her when Lucious is benched and Cookie, because Lucious is benched, is distracted by so many other things," she added.