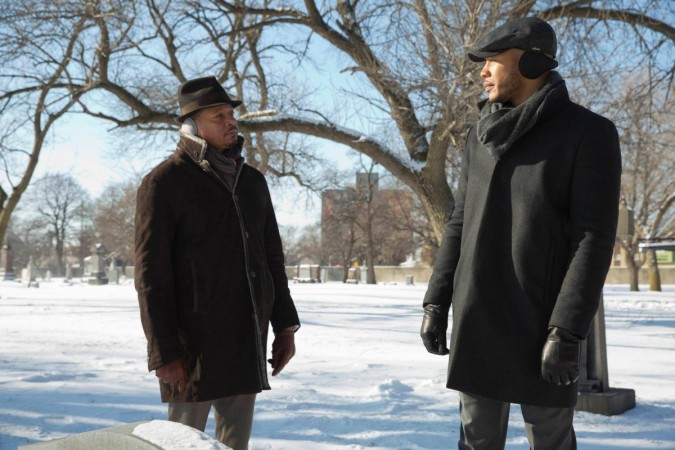 Empire season 3 will return with episode 5 this Wednesday, November 9, at 9pm EST on Fox and the network has already revealed that the truth will come out One Before Another. Does it have anything to do with Andre-Nessa relationship?
The eldest son of Lucious Lyon has always been a victim of the family feud. He was never recognised or appreciated for his talents by any of the family members. He even lost his wife and child and it took him months to recover. But when he has started to move on with his life, he could be treated with a shocking news.
Executive producer Ilene Chaiken has already revealed that Tariq Cousins will be playing an important role in the storyline and he will be going after his half brother with a vengeance. After planting a camera on Bella's teddy bear, he has been silently watching the family drama of The Lyons. Is he playing with the feelings of Trai Byers' character?
With a few emotional words, Andre easily managed to convince Nessa and they share intimate moments. Was it a game plan by the big bad man of the third season? Will Sierra A. McClain's character make a confession in the beginning of episode 5? Click here to find out more about it. One Before Another will also be available online here.
Here is the official synopsis for Empire season 3 episode 6, titled Chimes at Midnight:
Empire is hacked and the leak creates feuds between artists and among the Lyon family. Andre takes advantage of the leak to step up and prove his worth to the company. Meanwhile, Lucious continues to try and drive a wedge between Cookie and Angelo, and Jamal finds himself in a love triangle.