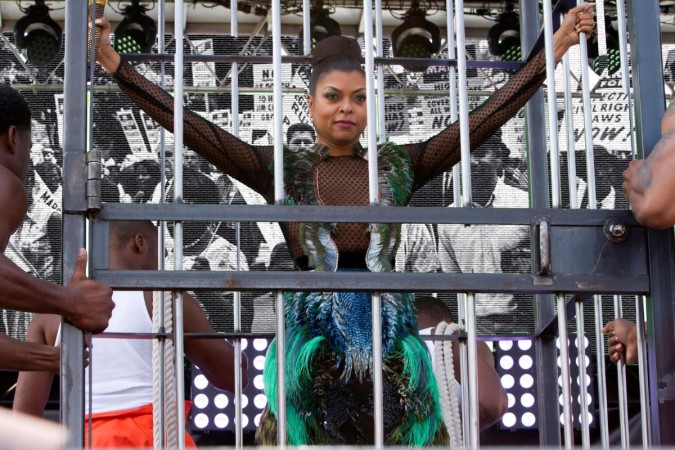 The Fox musical drama Empire will not be airing a new episode on November 2 due to the ongoing world series game broadcast. The show will return with season 3 episode 5 on November 9 and the sequel is titled One Before Another.
As the fans wait for another week to catch up with the Lyons, here are some updates on the upcoming episode. The sequel will focus on the various challenges faced by the hip hop mogul, and his family, especially his former wife Cookie.
The official synopsis for the new episode hints at troubled moments for Taraji P Henson's character as it states that she will be caught off-guard during a routine meeting with her probation officer. Will she end up behind bars again? The followers will have to wait for the telecast of episode 5 to know more about it.
The short summary also indicates that Lucious and Andre will be on high alert as they wait for shine to retaliate after their latest business encounter went south. Meanwhile, the trailer hints at a royalty check for the eldest son of hip hop mogul. In the promo, Terrence Howard's character can be heard saying, "Loyalty is everything."
Additionally, showrunner, Ilene Chaiken has teased a new love interest for Jussie Smollett's character. According to her, the show could explore the relationship between Jamal and D-Major in the upcoming episodes.
"They're really interesting together and they have great chemistry. We plan to see more of them and explore the dynamic. We want to pay attention to the true details of what these moments mean," TV Line quoted her saying.
Until Fox musical drama returns with a new episode of season 3 next Wednesday, the fans can watch the first four episodes of season 3 online here.
Check out the trailer for Empire Season 3 episode 5, titled One Before Another, below: