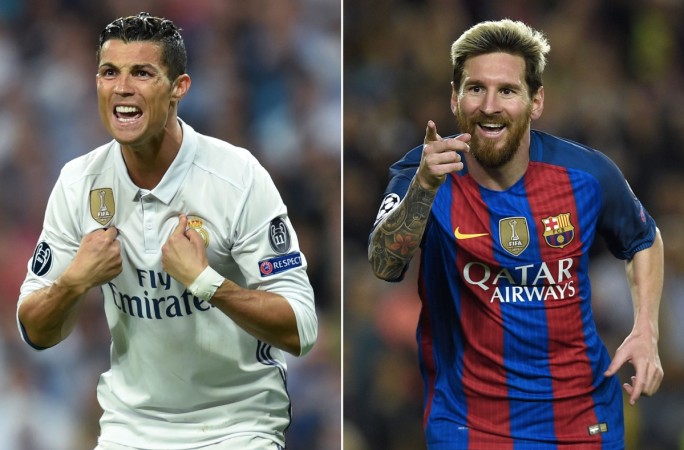 Whatever the occasion be, the mother of all clashes between FC Barcelona and Real Madrid unites football fans in India in the highest way possible. This December, just days ahead of Christmas 2017, fans can catch the mouthwatering El Clasico in all four languages -- English, Hindi, Malayalam and Bengali.
Sony Pictures Sports Network (SPSN) has come up with this unique endeavour to broaden its fanbase and give the much-needed push the match needs.
READ: Watch the live screening of the match in Delhi with Zambrotta!
After all, who would not be keen on watching Cristiano Ronaldo battle Lionel Messi at the grand Santiago Bernabeu stadium in Madrid, with live and exclusive commentary coming in the local Indian languages.
The pre-game and post-game studio show, called the 'Football Extraaa' will feature guest panelists via satellite link -- from former Real Madrid defender Michel Salgado to former Manchester United and Everton defender Phil Neville.
"For the first time, our network will telecast the biggest football game of the season between two of the most followed clubs, Real Madrid and Barcelona at prime time that further promises to add to the growth of La Liga in India," said Rajesh Kaul, President, Sports and Distribution Business, Sony Pictures Networks India (SPNI), in a statement.
The Lionel Messi vs Cristiano Ronaldo battle is one of the fiercest rivalry in modern day sports and last season of, the El Clasico was seen by over four million viewers making it the highest watched international club football game."
El Clasico December 2017
Date: December 23, Saturday
Match kicks-off: 5:30 pm IST
TV channels: Sony Ten 1/HD, Sony Ten 2/HD (India)
Note: The language options can be selected via your TV remote.