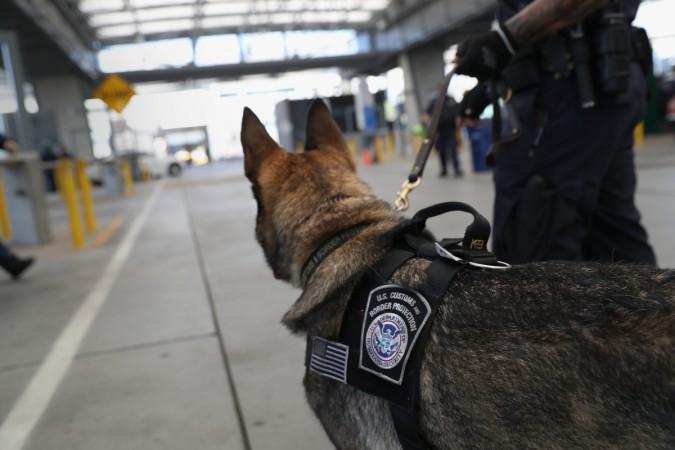 A man in Wisconsin, US, has been accused of attempting to bite a police dog (K-9) when a cop tried to arrest him late Monday evening.
The cop's body camera video released by the Racine County Sheriff's office shows Leland O'Malley, 44, trying to bite the dog while deputy David Fisher and the K-9 approached him outside a house located on LaFollette Street.
O'Malley, apparently drunk, was reportedly banging on the windows and doors of the house to let him enter.
According to FOX6Now.com, the police officer, along with his dog, arrived at the spot after receiving a report about the man wandering outside the house. Soon after, the officer asked O'Malley to step out but the latter just refused to follow the instruction.
In the video, the officer is seen repeatedly saying, 'Step out, right now!"
Watch the video here:
But O'Malley seemed not to follow any command, then the officer further warned, "Just don't rush at me. The dog will bite you if you come after me and too close."
The cop even tried to interact in a friendly manner, "Just come out here a little more, you're doing good. You're doing great. Stay right there, stay right there." But the accused clearly ignored it and began wobbling towards the officer.
That's when Deputy Fisher released his dog which "took hold of the defendant's arm," but O'Malley allegedly wrapped his arm around the K-9's head and attempted to bite the animal.
The officer is also seen yelling at the accused, "Stop biting my dog," in the video.
The dog was not injured in the incident. "The dog is not injured. So this is a win-win. The suspect, we did not have to use another level of force to overcome his resistance," said Racine county sheriff Christopher Schmaling.