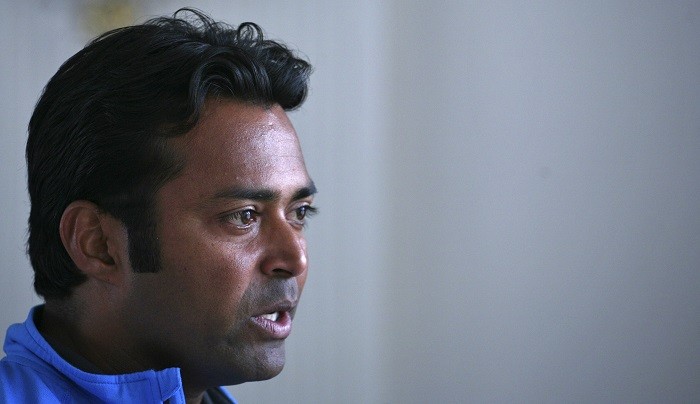 India are as close to down and out as you can get in the Davis Cup World Group playoff tie against Serbia, having lost the first two matches in the singles on Friday. Now, it will be up to India's two most experienced players in the side – Leander Paes and Rohan Bopanna – to keep the home team in the tie by pulling off a doubles victory on Saturday.
Where to Watch Live
Get the doubles report HERE
The crucial doubles match is scheduled for a 6 pm IST start with live TV coverage on DD Sports. The match can also be watched via live streaming online HERE.
Yuki Bhambri set the tone for India's poor day with a listless display against Dusan Lajovic in the opening rubber, and even if Somdev Devvarman put up more of a fight against Filip Krajinovic, it was nowhere near enough to stop Serbia from leaving the KSLTA courts in Bangalore on Friday with a formidable 2-0 lead.
"I thought we didn't perform on the day," Somdev, India's top-ranked singles player said after going down in four sets to Krajinovic. "From my point of view, I thought I just did not take my opportunities.
I wasn't playing too well, and yet I was with him till the third set. The momentum was with me after I won the second set, but I just could not keep going."
Paes and Bopanna have no choice but to win their doubles match against Nenad Zimonjic and Ilija Bozoljac. While both Paes and Bopanna are highly skilled doubles players, Serbia have their own ace in the pack in Zimonjic, who has won multiple Grand Slam doubles titles and has also been in good form on the tour this year, beating both Paes and Bopanna and their respective partners.
However, with their backs to the wall, Paes and Bopanna will have to come out firing from serve one. "Hopefully the two guys can give us a chance going into the final day," said Somdev.
"They are experienced players who have won many titles, and I'm confident they can come away with a victory."
Paes, who was absent on Friday owing to some personal work, had stressed on the importance of winning the big points going into the Serbia tie, and the one thing India did not do on the first day was win the big points.
For instance, a simple smash from Somdev would have probably kept his momentum going in the crucial third set, but instead, he let Krajinovic in and the Serbian took full advantage before running away with the match.
If India, and in Paes and Bopanna they have players with years and years of experience, can hold the big points come Saturday, then the tie might just be brought back to 2-1.
Another factor which could make a big difference is the support. While the crowd in Bangalore was a little disappointing on Friday, size-wise, with the stadium half-full at best, they were pretty loud, especially in the match between Somdev and Krajinovic.
With Paes, one of the most popular sportsmen in the country, and local boy Bopanna playing on Saturday, a weekend, India can expect plenty more support, support which will, hopefully, help the two doubles players over the line.