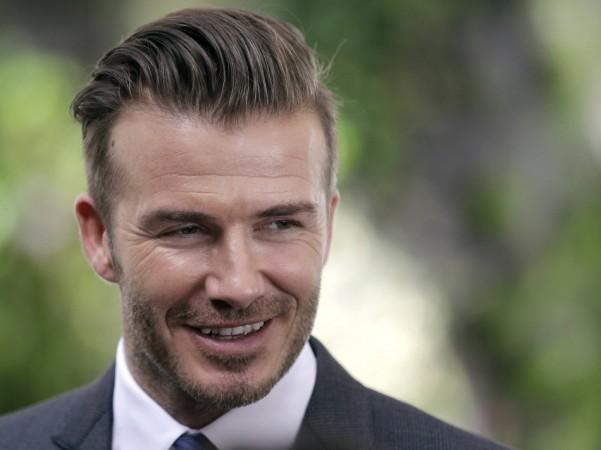 David Beckham's immense love for tattoos has reached a whole new level. The footballer's tattoos have now inspired a new Unicef campaign highlighting physical and psychological abuse of children.
Best known for his chiseled body and expensive tattoos, Beckham bares his body once again in the one-minute film by Unicef. Scenes of violence against children appear as animated tattoos on his body.
As the camera rolls over Beckham's bare body, a child's voice says, "Violence marks forever." The illustrations come alive with a background soundtrack of cruel laughter and fearsome screams.
At the end of the video, Beckham says to the camera, "Violence against children marks them forever, it's wrong. End it."
He has shared the video on various social media platforms with the caption: "Every five minutes a child dies as a result of violence. Millions more are in danger of abuse that could destroy their childhoods. Today, I'm launching a new film with UNICEF which shows how violence and abuse can mark children forever. I chose my tattoos to represent happy memories but millions of children bear marks they have not chosen."
The father of four is popular for getting expensive tattoos inked on his body, mostly depicting happy and important memories and people in his life, including the names of his wife Victoria, and their four children.
Beckham has been a Unicef goodwill ambassador since 2005 and launched the campaign to mark his 10th year of working with them.
The former footballer said in a statement: "When I launched my 7 Fund with UNICEF, I made a commitment to do everything I can to make the world a safer place for children and to speak out on issues that are having a devastating impact on children's lives. One of those issues is violence."
"Every five minutes, somewhere in the world, a child dies from violence. Millions more are in danger of physical, emotional and sexual abuse that could destroy their childhoods forever."
Watch the video below.