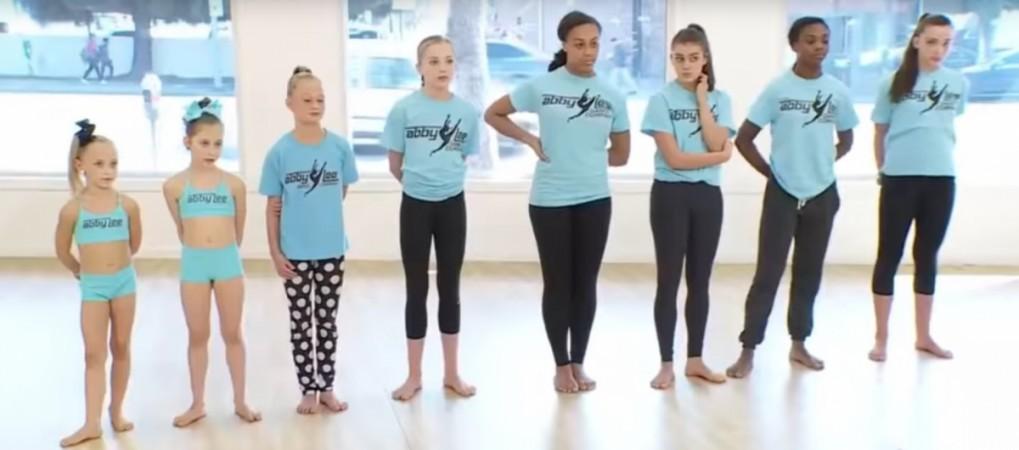 Alongside continuous eviction of newcomers, Abby Lee Miller's girls are preparing for the nationals which are just six weeks away. The upcoming episode of Dance Moms season 7 titled No Clowning Around will see the ALDC elite team perform on the theme of killer clown sightings. According to Miller, the performance will help to generate cautiousness against the news related to creepy killer clowns in 2016.
Also read: Watch Dance Moms season 7 episode 5 live: Will Elliana Walmsley get kicked out of the show?
In the episode 6, the newcomers Camryn Bridges and Maesi Caes will be seen performing solos for the ALDC at the Dream Dance Challenges. The promo hinted that coach Miller decided to give Caes a solo.
Lifetime official synopsis has also revealed that two of the new dancers will get an opportunity to shine on the stage while Maesi Caes will also return. "I'm giving you a chance to redeem yourself," Abby tells her.
Here is the official synopsis of episode 6:
Nationals are only six weeks away, but a constantly changing team have the moms worried. Nia gets her first solo in a year and Abby gives two of her new dancers a chance to shine on stage. Meanwhile, the veteran moms go on the attack after one of the new moms puts down their kids.
The Dance Moms spoiler site also teases that Camryn will be performing a solo on Endangered Species (Contemporary Jazz). Meanwhile it might be the end for Camryn as Abby tells her in the promo "There's just nothing." The dancer looks merely disappointed and her mother was also seen worrying about her. Also, Brynn will be leading the group dance based on the 2016 clown sightings.
Dance Moms season 7 episode 4 airs at 9 pm EST on Lifetime. You can live-stream the episode via My Lifetime. Watch the promo below.