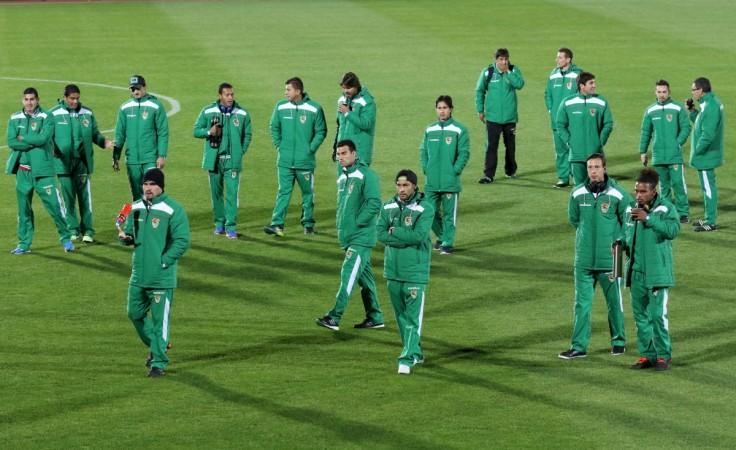 Ecuador have not won a single game in the Copa America since 2001, but they will get a chance to improve upon their performance when they face Bolivia at Estadio Elías Figueroa Brander in the group A encounter on Monday.
Despite losing to hosts Chile in the opening night of the Copa America 2015, Ecuador were not completely outplayed by Chile. Ecuador in fact looked confident and got few chances to score as well, which they could not capitalise on.
However, Bolivia held Mexico to a goalless draw.
With Mexico not possessing a strong squad for the competition, Ecuador stands a good chance of progressing through in the competition alongside Chile from the group. Hence, their game against Bolivia might pave the way for a second place finish.
Ecuador coach Gustavo Quinteros said that they struggled initially against Chile but matched the hosts later in the game.
"It was a game that helped us draw a lot of conclusions and will help us grow as a team during the tournament," Euro Sport quoted Quinteros as saying. "We struggled to settle for the first 20 minutes but after that we matched Chile and had two or three moments of danger."
"I am happy with the game from the first 20 or 30 minutes and I'm not thinking about the mistakes for the goals," he added.
If they come up with a spirited performance like they did against Chile, they could walk away from the game triumphant.
The game between Ecuador and Bolivia is expected to be a tough one, for Bolivia might have received a shot in the arm after their defence held firm against Mexico. Now, their defence will be tested by Ecuador.
Will they succeed once again?
Their game against Mexico also witnessed them receiving some chances to score a goal, but they faltered. They cannot afford to let go of any chance that comes their way against Ecuador, for a win here could help them inch closer to the knock out stages as well.
In fact, it applies to both the teams and they are aware of it.
Bolivian coach Mauricio Soria hopes that their result against Mexico might have got them the respect they deserve.
"Hopefully this match might be the result that gets us the respect we deserve. We believed that we had to try and win and we had three or four really good chances as the match developed," said Soria.
"We need to put an emphasis on our recovery as we put in a strong, physical effort. We will face Ecuador and (final opponents) Chile with courage."
Where to Watch Live
Copa America 2015 match between Ecuador and Bolivia is scheduled for 6pm local time (2:30am IST, 10pm BST) start with live coverage in India on Sony Kix. Live streaming option is available on livsports.
Viewers in the UK can switch to Premier Sports. The game can be live streamed live on Premier Player.
People in the US can stream the match live on beIN Sports USA with live streaming option on beIN Sports Connect and Fubo Tv.
Viewers in Africa can watch it on SuperSport3 Africa.