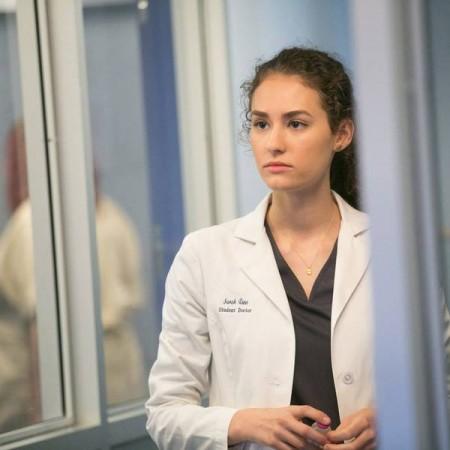 Sharon Goodwin (S. Epatha Merkerson) will face an oppression when she least expects it, while trying to save a patient who urgently needs a bone marrow transplant in the upcoming episode titled "Saints" of "Chicago Med" season 1.
CLICK HERE to watch why Sharon will be in trouble for saving a patient and how she will get out of it.
According to the synopsis of the episode, Sharon Goodwin puts her job on the line for a patient in need of a life-saving bone marrow transplant.
Meanwhile, April cares for a homeless man. Dr. Manning gets a surprise visit from her parents and a couple is injured during their first date by a hit-and-run driver.
Sharon, who works as the chief administrator at Gaffney Chicago Medical Center, reportedly oversteps her boundaries to help the bone marrow transplant patient when the situation becomes critical.
Sharon's actions will be condemned by the higher officials of the staff and she might end up losing her job. Though it is not clear what kind of emergency measure she took to save the patient's life, there is a significant possibility that she might get caught red-handed while trying to steal bone marrow.
In the meantime, Dr. Natalie Manning (Torrey DeVitto) just gave birth to baby Owen and she is surprised to see her parents who have visited to meet the newest member of their family.
Manning is still recovering from her husband's death; he died fighting for the country. However, she finds some solace in her parents' presence and they might have a small celebration afterwards.
In the previous episode titled "Bound", Dr. Rhodes treated two patients who were found stowed away on an airplane.
Later, he met with Sharon and Homeland Security and revealed that they were undocumented immigrants who might be deported.
Meanwhile, Reese asked for Dr. Charles' help telling a young patient that he has a terminal disease. Also, Dr. Manning went into labour, while Dr. Halstead met her controlling mother-in-law (Annie Potts).
"Saint" will be aired on 26 January on NBC.