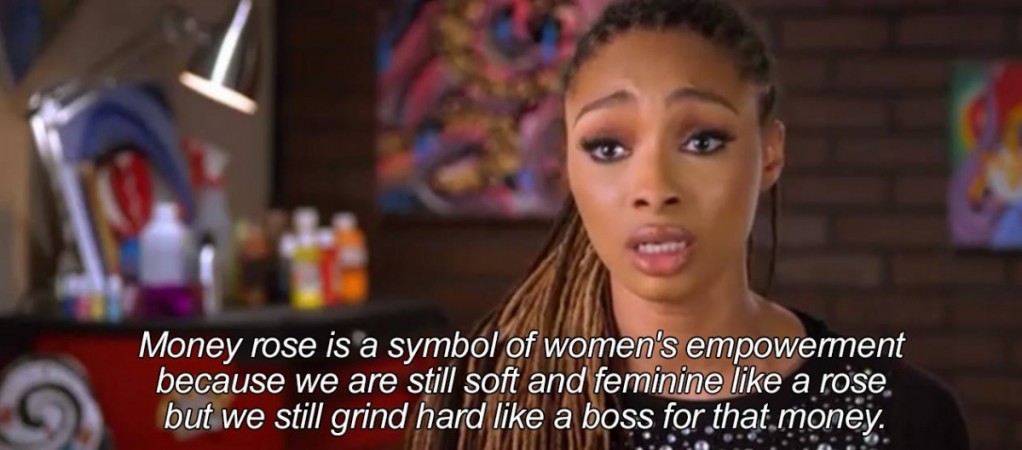 Dutchess and Donna had one of the most scandalous fights of "Black Ink Crew" Season 4, possibly even "Black Ink Crew" history, in episode 4. Dutchess had claimed that Donna forced herself on her, but the latter debunked these claims and now Dutchess and Ceaser's relationship is jeopardy yet again.
It is understood that after learning the truth about Donna and Dutchess' night, Ceaser will confront his fiancé. Donna's side of the story makes him worried about their whole relationship. He knows that Dutchess took off her engagement ring and that what happened between the two girls was consensual hook up and not assault. He is further worried about Dutchess hooking up with O'S---.
Also Read: Sky reveals what actually happened between Donna and Dutchess In Miami
"I don't need to be sitting here thinking what my fiancé is might or might not be doing behind my f------ back," Ceaser says in the promo for Season 4 episode 6. He confronts Dutchess about her escapades, but does not get a straight answer from her.
Rather than answering her fiancé's questions, Dutchess tells Ceaser that their relationship should be way further than that. Despite Ceaser pushing it again and again, he does not get a clear response from Dutchess.
Meanwhile, Donna and Sky argue over a bill and Puma's tattoo shop Art2Ink gets shot at. Don't forget to watch the episode titled "Shots Fired" at 9 p.m. (EST) via Vh1 on Monday, May 9.