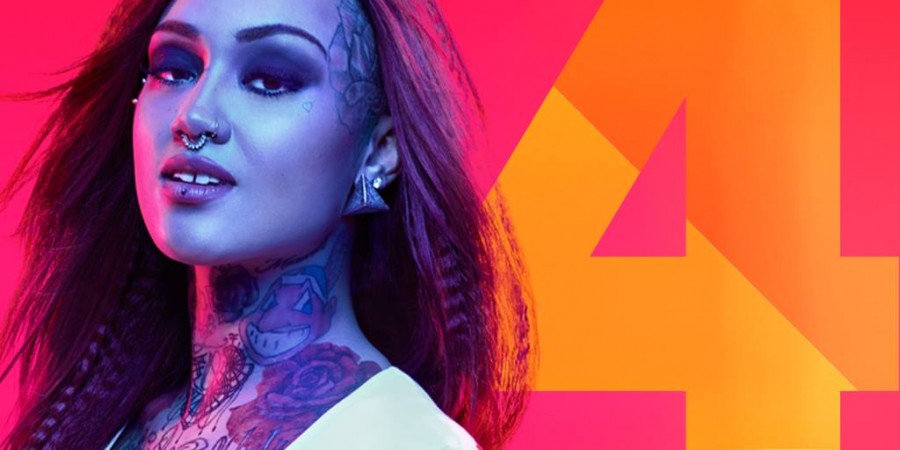 "Black Ink Crew" may be going on a break this week, but VH1 will make sure you get your weekly dosage of drama by sharing sneak peeks from unaired episodes. A new clip of Donna being confronted by Naeem's girlfriend Alexis is the latest clip to be shared on the "Black Ink Crew" Facebook page.
In the clip we see that Naeem has invited his girlfriend Alexis to an Art2Ink party and a slip on the part of store manager Sassy causes a whole lot of fighting. In the video Sassy says: "I love Alexis, I think she's great. I'm, just a little bit surprised that Naeem would decide to invite her here knowing that Donna was gonna be here. [sic]"
Sassy says that everyone in Art2Ink knows Alexis hates Donna and she wanted to talk to her privately to ensure that there would be no drama at the party. Ironically, it is this conversation that started all the drama in the first place.
Sassy just wanted to make sure that Alexis is alright, but in turn Alexis tells her interpreter to ask Sassy if Donna and Naeem are messing around while they are at the store. Sassy promises that she is keeping an eye on Naeem for her because she knows that Donna and he used to "mess around a long time ago."
Also Read: 'Orange is the New Black' Season 4 spoiler-free review
This makes Alexis angry because Naeem had told her that he never had any relations with Donna. Sassy realises that she has put her foot in her mouth, but she assumed that Alexis didn't like Donne because she knew about their history.
However, there is nothing she could do now, because Alexis wants to confront Donna, which, fans can imagine, did not go well. Donna initially tries to explain that she has not had any relations with Naeem for a long time and that she respects him trying to make things work with Alexis.
Alexis was hearing none of that and keeping attacking Donna. "This is crazy, I have never had a deaf girl yelling at me... Her hands are like an inch away from my nose. Girl you need to use your inside hands not your outside hands," Donna tells the cameras.
Finally the tattoo artist tells Alexis, "You're f----- up. Leave me alone... You are making it a goal for me to f--- this n----- again." It remains to be seen if she makes good on her promise, but it is clear that neither woman is playing.