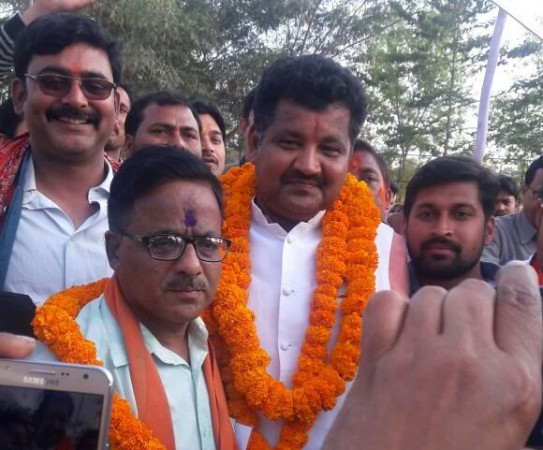 In an incident that is sure to stir up controversy, Gorakhpur MLA Dr Radha Mohan Das Agarwal — a UP BJP veteran — has been caught on camera scolding high-ranking IPS officer Charu Nigam till she is moved to tears. He is heard shouting repeatedly at her: "Don't cross your limits." What's worse, all this happened in Gorakhpur, the home turf of UP Chief Minister Yogi Adityanath.
It all started on the afternoon of Sunday, May 7, when a group of women blocked a road in Gorakhpur demanding the closure of certain liquor shops. Gorakhpur Assistant Superintendent of Police Charu Nigam — an IPS officer who has been given the moniker of "Lady Singham" for her tough-as-nails ways when it comes to matters of law and order — reached the spot and tried to forcefully evict them.
Some local reports say some of the women then attacked Nigam, while some other reports say she ordered lathi-charge on them, leading to some protesters being injured. Soon, Gorakhpur BJP MLA Dr Radha Mohan Das Agarwal reached the spot and confronted Nigam.
A video of that interaction has now surfaced online, showing the BJP MLA shouting at the IPS officer in the presence of her colleagues as well as a large crowd. He is heard telling her to "keep quite," and "don't cross your limits." The public scolding moved Nigam to tears, and she turned her head and wiped her eyes.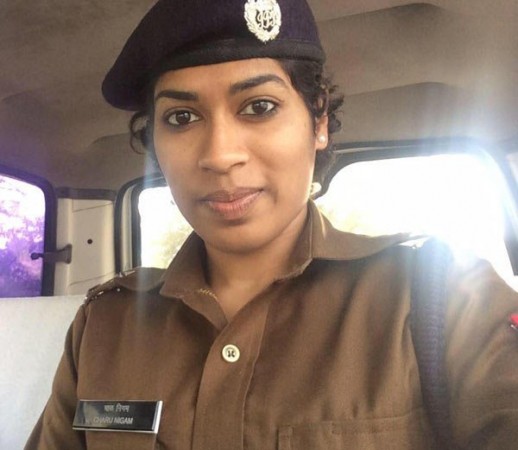 It may be noted that when current UP Police chief Sulkhan Singh took charge last month, he had said he would not spare anyone who indulged in hooliganism, even if that person belonged to the ruling party. It remains to be seen whether he takes — or is even allowed to take — action against Das Agarwal for the manner in which he publicly mistreated Nigam.
The IPS officer took to Facebook on Monday, allaying fears that she had been harmed and also explained why she shed the tears. Seh said: "My training hasn't taught me to be weak. I just did not expect that my SP city Ganesh Saha Sir would outrightly reject the irrational argument and talk about my injury. Before sir came, I was the seniormost officer in police there but when sir came and stood by the force, I got emotional . [sic]"
Read the post here:
And finally, watch the video of the original incident here: