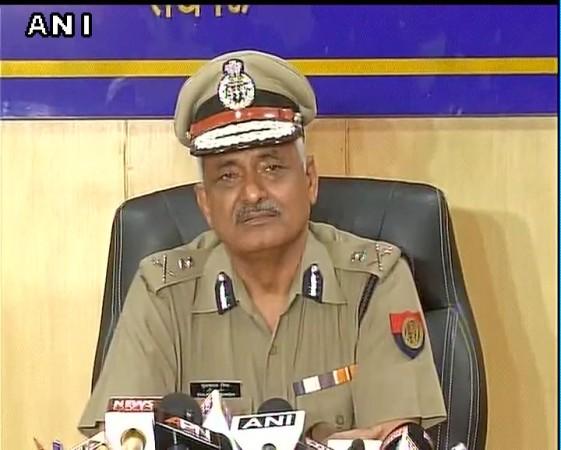 In a major reshuffle by Uttar Pradesh Chief Minister Yogi Adityanath's government, seven IAS officers and 12 IPS officers were transferred along with DG. IPS officer Sulkan Singh from the 1980 batch, who was a DG (Training), has now become the new DGP of UP.
Are UP CM Yogi Adityanath's 'anti-Romeo squads' turning into 'moral policing squads'?
He took charge of the office on April 22. While addressing the press, the new DGP vowed to look into several raging issues that hamper the law and security situation of UP.
Here are the five vows he made:
Singh has vowed to end "gundagardi" and said that his force will work with total impartiality. "Anybody indulging in criminal activities will not be spared, whether from ruling party or not, we have strict orders from UP CM (Yogi Adityanath)", the new UP DGP said.
Talking about the recent constitution of anti-Romeo squads by Adityanath, he has said that he will issue standing orders, and that will clear up all doubts about the anti-Romeo squads and their functioning.
Keeping in mind the fact that many times couples are unnecessarily harassed, Singh has clarified that the personnel in the anti-Romeo squads, who are in plain clothing, will act and take action only against people with objectionable behaviour.
With a rise in the number of incidents of alleged cow smugglers being assaulted in the country, Singh has said that action will be taken against such vigilantes in Uttar Pradesh. He added that no tolerance will be showed against people who assault others in the name of Gau Raksha. In September 2015, Mohammed Akhlaq of the Bisada village in Dadri tehsil of Gautam Buddh Nagar district, Uttar Pradesh, was lynched by a mob who accused him of stealing, killing and consuming the meat of a calf.
While he said that action will be taken against any illegal cow meat trading and selling and also assured that the informers' names will be kept secret, he has discouraged the forceful intervention of people who try to take up matters in their own hands.