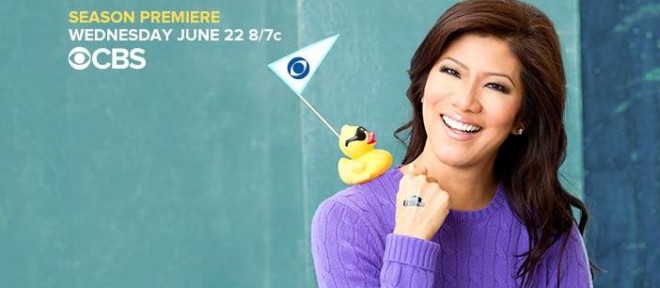 Season 18 of the long-running reality show "Big Brother" will premiere on Wednesday, June 22. The show will see the return of Julie Chen as the host and also the debut of two houseguests that are siblings of former guests.
It is understood that Paulie Calafiore (DJ), brother of "Big Brother 16" runner-up Cody Calafiore and Tiffany Rousso (high school teacher), sister of "Big Brother 17" houseguest Vanessa Rousso are part of "Big Brother 18." Other than them, travelling nurse Bridgette Dunning, student Bronte D'Acquisto, baseball coach Corey Brooks, dog groomer Glenn Garcia, makeup artist Jozea Flores, nutritionist Michelle Meyer, event coordinator Natalie Negrotti, fashion designer Paul Abrahamian, gym manager Victor Arroyo and preschool teacher Zakiyah Evertte will also be part of the new season.
This makes the number of cast members 12, which hasn't happened since Season 3, meaning there might be more people joining the show later on. This theory was further confirmed by a recently aired Canadian promo. In it, the voiceover asks, "... Plus who are the mystery guests?" just as four silhouettes with question marks on them appear on the screen.
Also Read: Sarah Hyland starrer 'XOXO' is the new Netflix original film to binge-watch
The promo has been shared and retweeted by fans on social media:
#BB18 commercial with "mystery guests" pic.twitter.com/rk7qG7D6nF

— Lisa (@LisaBreezy) June 18, 2016
Further, "Big Brother" executive producer Allison Grodner told EW, "... So chances are there will be more people. The question is, who will they be? You will find out tomorrow night during the first night premiere." Unfortunately, fans will have to wait a short while before the mystery houseguests are revealed.
Don't forget to watch Season 18 premiere of "Big Brother" at 8 p.m. (EST) on Wednesday, June 22. You can also live-stream episode 1 via CBS Live.