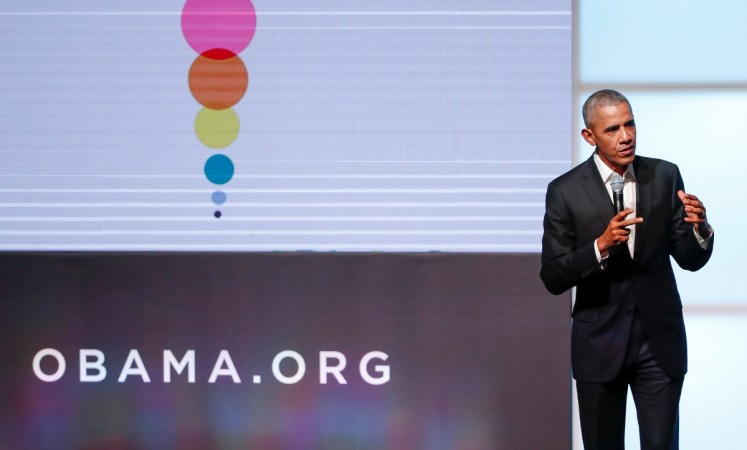 Former US President Barack Obama, who was in India on December 1 to attend the HT Leadership Summit in New Delhi, talked about his special South-Asian connection. While talking about his special connection, Obama said that he is the first US president to have a recipe for dal, a staple Indian dish.
Speaking during the question-answer session, Obama explained to veteran journalist Karan Thapar that he had Indian and Pakistani roommates and their mothers taught him to make dal. He also revealed that he can cook keema but not chapati.
"Last night, I went to dinner and there was some dal. So people tried to explain to me what is dal. I explained to them that I knew what dal was because I had an Indian roommate and a Pakistani roommate whose mothers had taught me how to cook dal."
"I am pretty sure that I am the first US president to have a dal recipe, which is excellent. My keema is also excellent," he said.
When asked about making chapati, he replied, "No, chapati is too hot. You have to get it right and flaky...it is difficult."
Obama visited India on December 1 as a part of his three-nation tour. On December 29, he met Chinese leader Xi Jinping in Beijing and arrived in India on Friday where he also met Prime Minister Narendra Modi. Later, he left for Paris, where he will speak at the introductory session of the Les Napoleons Summit and meet several leaders.
Just before Obama's visit, US President Donald Trump's daughter and his advisor Ivanka Trump was in India to attend the Global Entrepreneurship Summit in Hyderabad on November 28 and 29.