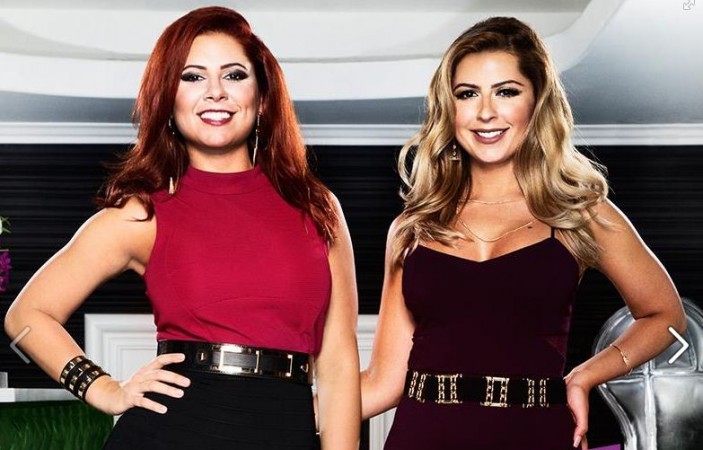 The girls of "Bad Girls Club" are getting on each other's nerves more and more with each passing day. The upcoming Season 15 episode 6 will see Jamie and Jaz inviting the wrath of every other girl in the house.
Jamie and Jaz have been a topic of many b------g sessions because of their loudness and their lack of hygiene. In a promo for the upcoming episode, for example, they walk in on a cooking class from their guest and chef Gavi in their underwear, making the rest of the girls uncomfortable.
As soon as Chef Gavi walked in to the house, Asia correctly guessed that things were going to go south soon, considering the girls in the house were all quite irritated to start with. "We are working with sharp knives today," says Asia and reminds viewers that the girls are not "mentally stable."
Although things started off quite well, Asia could not hold her tongue when Jaz walked in with her panties, which she found unsanitary and "not good for the kitchen." The class started with the chef teaching the girls how to make watermelon salad.
Also Read: Scrapp seeks uncle Stevie J's advice on love triangle in "Love and Hip Hop: Atlanta"
However, soon after they all got a quick taste of the food, the name-calling started and Asia went back to her first point, which was that she didn't want Jaz walking around in her underwear in the kitchen. Angela also gives her piece of mind to Jaz and says that she is trying to learn from the chef and whatever arguments Jaz has to settle, had to be settled in her own time.
Another promo shows Jaz and Jamie getting into a fight with Kristina, but Angela tries to stay away from it. The root of the fight seems to be the fact that the Jaz and Jamie are too loud. It looks like all the girls have a problem with them and they even refer to the sisters as "the rats."
Watch how Jaz and Jamie fare against the rest of the girls in the upcoming Season 15 episode 6 of "Bad Girls Club," which will be aired at 8 p.m. (EST) on Tuesday, April 12. You can also live-stream the episode via Oxygen website.
Scrapp seeks uncle Stevie J's advice on the love triangle