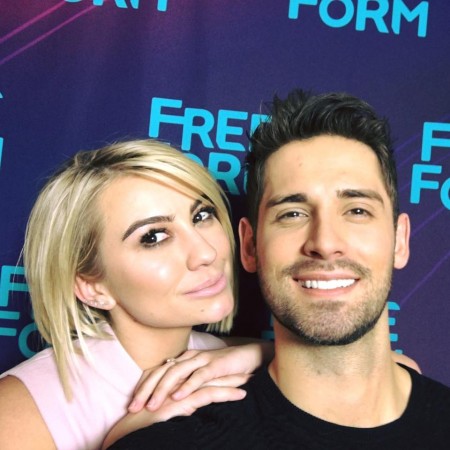 "Baby Daddy" Season 5 premiered on Wednesday, Feb. 10, 2016, and saw Danny (Derek Theler) and Riley's (Chelsea Kane) going to the next level. Meanwhile, the third party of their love triangle, Ben (Jean-Luc Bilodeau) is lonely and single, but Season 5 Episode 2 "Reinventing the Wheeler" may change all that.
The upcoming episode is titled based on Riley's attempts to make Ben a better boyfriend. In the promo for "Reinventing the Wheeler" Riley is seen telling Ben that he pay more attention to what his date is telling him and less on what she looks like.
To prove her point, Riley holds up a magazine featuring a bikini-clad model, and tells Ben, "Hi! I am from Alaska and I love archeology" and asks him to ask her questions about anything that she said earlier. All Ben can come up with is "aaaaah".
Also Read: Mariana becomes Juliet to Mat's Romeo in "The Fosters"?
In the last five seasons of the series, fans have seen Ben being a responsible human being only when it comes to his daughter Emma. He is still as much of a womanizer as he was in Season 1. However, in the premiere episode of the season, he was seen genuinely connecting with the girl he met in the elevator of his apartment.
Ben showed maturity and came through for Zoey (Jonna Walsh) when she went into labour during their date. They also had a great chemistry, which has got all fans demanding for her return. However, Zoey's return is not imminent, especially because Danielle Monet has been confirmed to play Ben's love interest in Season 5.
She is expected to play Sam, a childhood acquaintance of Ben, Riley and Danny. It is understood that Ben had a crush on her, but she used to be mean to Riley during high school. She is yet to be introduced in the show, but Episode 2 may see her debut.
Meanwhile, Danny will be seen struggling with sleep issues, and he asks his mother Bonnie (Melissa Peterman) to help him. However, her solutions may land Danny in trouble.
Watch Season 5 Episode 2 of "Baby Daddy" at 8:30 p.m. (EST) on Wednesday, Feb. 10, 2016. You can also live stream "Reinventing the Wheeler" via Freeform Go Live.