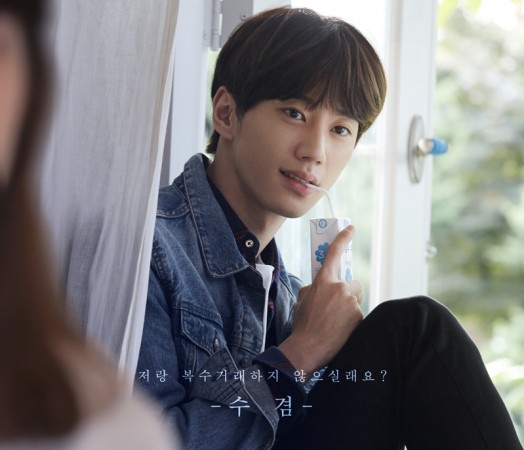 Avengers Social Club, the new Korean drama, is based on a webcomic, titled Buam Dong Revenge Social Club. It premieres on tvN this Wednesday, October 11, at 9.30 PM KST.
Episode 1 will introduce actress Lee Yo Won of Night Light fame as a woman named Kim Jung Hye, who belongs to a rich business family. She decides to plot revenge against her husband after finding out that he cheated on her.
Other celebrities to star in the Korean mini-series are Reply 1988 actress Ra Mi Ran as a fish seller named Hong Do hee, Kill Me Heal Me star Myung Se Bin as a housewife named Lee Mi Sook and U-Kiss member Jun as high school student Lee Soo Gyum.
Also read Bride Of The Water God season 2 predictions
When the female lead meets the three of them and hears their problems, she encourages them to join her for forming a revenge club called Bok Ja Club. "Do you want to take revenge with me?" she asks them in a trailer.
Click hereto watch Avengers Social Club episodes 1 and 2 (premiere) live online. Korean drama lovers can also catch up with the latest episodes of the show on various video streaming sites, such as Viki and DramaFever.
Watch the trailer below:
Check out the early reviews on Avengers Social Club below:
Yes Lee Yo Won!! One of my favourite actresses who plays all her roles perfectly and very versatile. Hoping to see some romance. Although it's somewhat a revengeful drama, hope to see some romance between her and Jun maybe one sided love from him. Looking forward.
This will become Lee Yo-Won's drama that I can finally enjoy after a long time. I don't really like her dramas after 49 Days, be it Horse D Empire G Nam Jung Gi Night L. But my gut feeling says Avengers will be my taste.
I love all 3 lead female!!! :D They always potray their characters well. This drama is like a combo that the director make them play in same drama :D
I CANT WAIT Love Mi Ran and Yo Won this drama looks promising so I'm looking forward to this! All 3 main leads look daebak!